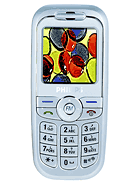 d
Cheap and got a very good FM receptions. Very easy to sell. Just sell out 11 unit in 3 days. I got myself 1 unit.
k
I just got this phone yesterday free from one our local providers here in the phils. I need two phones in the phils (my other a v3x for another network and this one for the unlimited calls and text) the good thing about it is it has an FM radio. I was only given two choices: nokia 1112 or this. there was nothing special about the nokia 1112 so decided to get this one instead. The battery life is no joke. one bar lasts overnight. I got this phone at 8pm last night I was using the radio for hours, used the phone in a call for more than 2 hours then used the radio for 4 more hours with lots and lots of texting in between and the battery only gave up after all that abuse. i was adviced to charge it 4 hours initially when the battery is totally drained. I obviously had a hard time draining it as you can see! So far pretty good for a really cheap phone. they say in the market here it costs php2000. the box actually says "All that you need" and so far it appears to be all I need.
S
For those with SonyEricsson: Do U have one that works as a radio without a sim at only 49E?
l
this phone is very goog , battery life in normal use is over 12 days , and is very low price only 49 euro in romania
v
umm... thise cellular calling device looks alot like my sony ericsson...
?
are you for real 2006 and philips try to release this??? get a real phone like a SE
Total of 7 user reviews and opinions for Philips S220.