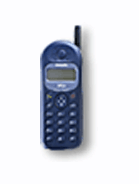 E
How can I rest my mobile?
after inserting my unlock code I make a mistake to give the wrong puk code.
m
If you're looking for a phone that's as strong as a bull and has a very userfriendly menu you 'll find it in the philips savvy. OK it may not be a fashion-item or the tiniest of phones but it has superb soundquality and a very easy to use interface. So for all you priceconscious non- fashionvictims outthere; be sure to buy this phone
E
I forgot one thing to ask:Is it possible to get a ringtone at the phone.I mean something as the nokia can.Populair songs.I will ask you to sent an answer to my mail.Tnx.
E
I will say that's the phone is very good!I use it very much and haven't ever had a problem with it.I think it's a great compliment.Very good! :-)
D
Philips Savvy is great! Battery is very strong, phone is not too small but for this price is best you can buy.
I'm use philips savvy db for last two years and only I can say: GREAT!
Before I use'd nokia 5110, alcatel view and siemens C25, but philips is really brilliant!

L
Is possible to get a manual of Savvy DB?
Here in Mozambique are selling this Savvy Db with manual in Germany and something similar. There is a manual in english?
Thanks
Luis Riquelme
Maputo, Mozambique, Africa
Total of 95 user reviews and opinions for Philips Savvy DB.