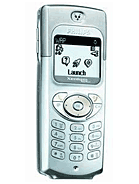 N
i have a xenium 9@9. how can i find parts or equipments of this telephone such as battery in turkey.
P
My first mobile phone was Ericsson, then Star Tac...Savy..Now I own 2 Xenium 939 and one 9@9 .....
I love your products very much, user friendly, But your service especially in Thailand is very increditable worse than you had ever met.

Also all of my hose TV all use Philip. 34" 1 set, 29" 2 sets, 21"....you never beleive it your Thailand service already destroy your brand reputation ....Now, my house no longer use Philip brand.

If you still care your brand image, I can give you more detail

Good bye philip forever.
X
This is a real MOBILE phone! A mobile phone was made to be portable and power-source independet (unless when charging) not to watch movies, etc... It was made to communicate (by voice) and more newly by text and in the future by image.
P
I am waiting to buy but when does it come out to shops ???? 750hrs stand by is good for everybody and it does not matters what its features is the point is the quality.
r
i believe this is the phone for nature lovers, i.e. for those who love camping out in their own backyards...for 30 days. pointless to bring it to the mountains though where there is almost no signal...unless its antenna is topnotch.
C
I belive to have to have this stand-by, the best phone that i had was an philips(azalis)-also very good stend-by, good features, but I had problems with the software, I can't wait for this phone to appear, I hope no software problems.
S
i don't know this phone but i can' belive that this phone can stai 750 hours in stand-by
i
yap, this is suppose to be the REAL 'mobile' and 'wireless' cellular should be, not much spend most of the time wired to electrical point to charge the batteries, regardless the feature that might be lack. But, surely, feature can be upgrade later.
A
Will this ever become a tri-band phone? I'll get one if it does...
P
until now i haven´t saw anytnhig about this amazing phone but the software is similiar to the fisio 625, the backlight is white, but the most impressing thing is autonomy better than the old 9@9 up 750h, 31 days in stand by is amazing, only philips can made thnigs like this...
o
when this phone in europe?how much(price)?
p
Philips did it again a dream comes true charge it in 30 minutes and go for a walk for 30days.
Total of 73 user reviews and opinions for Philips Xenium 9@9 ++.
ADVERTISEMENTS