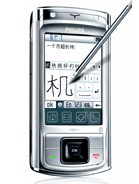 P
You cannot say that this phone is poor until you have had actual hands on experience of it and have an actual price for the handset.

If the T9 Predictive Text is fully functional including adding to and keeping words in the dictionary plus word wrap of the T9 Texting the phone could be a real hit for Phillips.
Total of 22 user reviews and opinions for Philips Xenium 9@9m.