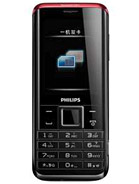 B
drsk, 18 Apr 2011Can somebody tell me where and which country are Philips mobile phones sold?Philips mobile phone sold in China,China HongKong, Russia,Turkey,Singapore,India and other countries
d
drsk, 18 Apr 2011Can somebody tell me where and which country are Philips mobile phones sold?in usa kenya and korea
d
Can somebody tell me where and which country are Philips mobile phones sold?
p
Philips phones seem to have a very big battery. I would like that.
Smartphones are all ok but sometimes I miss good stan-by time and would give it all up for long intervals between charging my mobile.
Total of 26 user reviews and opinions for Philips Xenium X523.