It seems that the UK is a great place to get a Samsung Galaxy S III - Phones4U is the latest retailer to offer a little something extra if you place your orders there. If you pre-order an S III, you'll get a free 32GB microSD card along with a genuine Samsung case - the Flip Case - for your new flagship droid.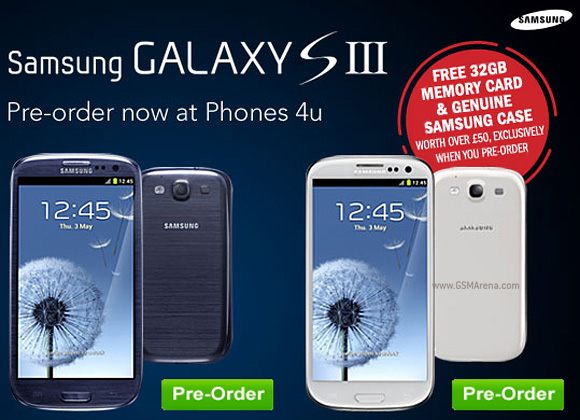 The deal goes for both the Blue and the White Galaxy S III units and the free memory card will give you a total storage of 48GB. Phones4U, however, only offers the S III with contracts on Vodafone, Orange and O2, there doesn't seem to be a SIM-free version listed.
Phones4U still lists the delivery date as May 30, though they still have a chance to change their mind and move the launch to the 29th.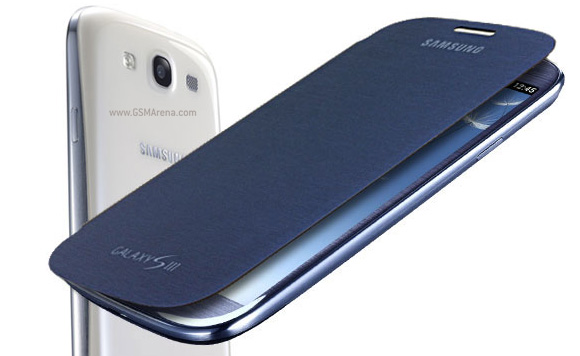 For more deals, you might want to check the Carphone Warehouse (they also have deals for Three). If you pre-order from them, you'll score a 16GB microSD card, an in-car charger and a screen protector (at first they offered a free Galaxy Tab 10.1, but that deal ended pretty swiftly).
Thanks to Craig for the tip!
p
bought previously from carphone and don't know a thing about phones, went to p4u and even though they seemed sales driven answered any question i put forward. Will be doing my preorder from them.
?
carphone warehouse, are giving you a brilliant screen protector and in car charger, much needed unlike phones 4 u who love robbing people
ADVERTISEMENTS