The Windows Phone 7 launch is nearing and we should start seeing a lot of WP7 phones leaking - as is the case with the Samsung i8700. It's the same phone we saw back in August and we still don't know its proper name.
It's not the Samsung i917 Cetus, which will be headed to AT&T. Whatever they name the Samsung i8700, it has 8GB of built-in storage and a LED flash. The camera is unlabeled so we don't know the sensor resolution.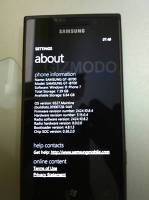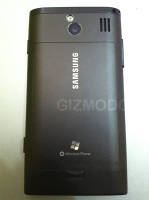 Leaked photos of the Samsung i8700
The four digit model number means that we should see a worldwide launch of the i8700 and not just an AT&T launch. But it's anyone's guess when that might happen - the first Windows Phone 7 devices are expected in October, but maybe we'll get an official announcement of the Samsung i8700 sooner.
It will be an interesting announcement - some market analysts expect WP7 to have nearly as much market share as Apple's iOS by 2014. Phones like the Samsung i8700 have to be a bestseller for that to happen - so we're keen to hear about its specs and pricing.
H
The OS looks sh*t hot. I can't wait. My upgrade is due in October. WP 7 is gonna rock, can't wait.
ADVERTISEMENTS