These blurry photos purport to show the new Apple charger for iPhones. It's just an engineering sample, but it could bring two major improvements – USB-C and fast charging.
The charger outputs either 5V at 3A (15W) or 9V at 2A (18W). That's a massive jump over the lowly 5W charger that is bundled with the current Apple phones, including the $1000 iPhone X. Even the 12W iPad charger is slower than this one.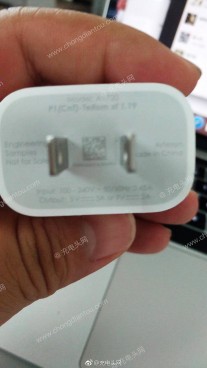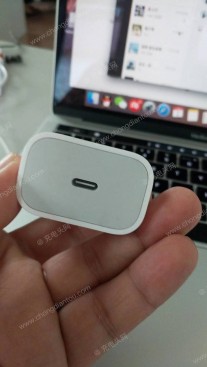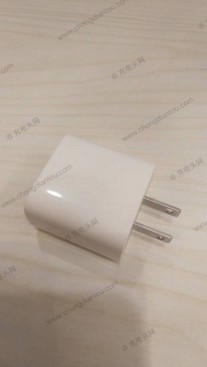 Apple fast charger with a USB-C port, an engineering sample
This power comes out of a USB-C port, which also means that buyers will get a USB-C to Lightning cable in the box. This has the added benefit of allowing you to connect your iPhone to your MacBook without buying a $20 cable (Apple's latest laptops lack USB-A ports).
Apple being Apple, we can't be sure that this isn't going to be an optional charger that will be sold separately instead of being bundled with future iPhones.
Oh, and if it wasn't clear, this means nothing in terms of USB-C adoption on the iPhones themselves – chances are Lightning will be with us for years to come.
A
I have a 50/50 feeling that is more likely to happen. Either sell it separately or sensationalize such feature as if it is huge leap in mobile charging technology.
J
So sad that USB type-A to type-C dongle isn't common here. People here don't use to have a laptop that only has a type-C USB. Even a USB type-C phones are still rare here. Maybe a different story in US.
ADVERTISEMENTS