Adobe, in a shift of strategy, is to launch a full version of Photoshop for the iPad, according to a Bloomberg report.
Adobe's chief product officer of Creative Cloud, Scott Belsky, in a recent interview stated:
My aspiration is to get these on the market as soon as possible. There's a lot required to take a product as sophisticated and powerful as Photoshop and make that work on a modern device like the iPad. We need to bring our products into this cloud-first collaborative era.
Adobe currently has Photoshop Express available on iPad. The new 'full-fat' version will allow you to edit your creations on an iPad will full cross-platform capability.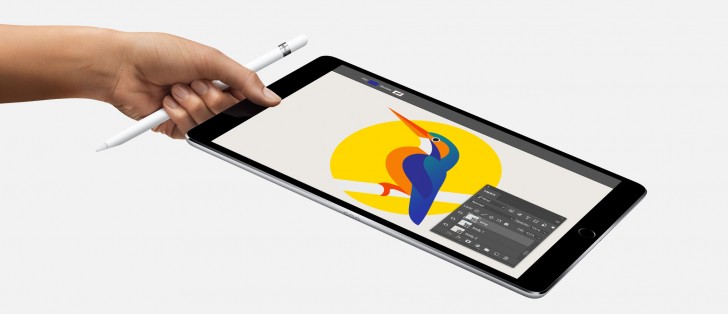 According to Belsky, customers in media and entertainment, are increasingly working on tablets rather than desktop computers, and have asked the company for the capability to make "edits on the fly" to their creative projects.
Adobe plans to reveal Photoshop for iPad at its annual MAX creative conference in October, with sources stating that engineering delays aside, the app should see the light of day sometime in 2019.
Adobe provided no confirmation on what iPad models would be supported, but we would predict that the current iPad Pro's will among them. We'll have to wait for official confirmation from Adobe on support for the original iPad Pro's and the new 2018 iPad with its A10 processor and Apple pencil support.
?
It's funny to see people who think that the iPad needs a mouse. One should be a little bit more open minded when using the iPad.
F
Yes Affinity Designer looks legit I heavily rely on mouse + shift + ctrl + cmd when drawing on Illustrator (I have shaky hand when using stylus :)
?
Because with a pencil, the screen is covered with a massive hand and your face tilted at weird angle to view what you are drawing. sure good in some cases.. in other cases, mouse pointer is less intrusive.