We got a whiff of this pink Galaxy Note back in February but did not have any concrete launch dates back then. We do now.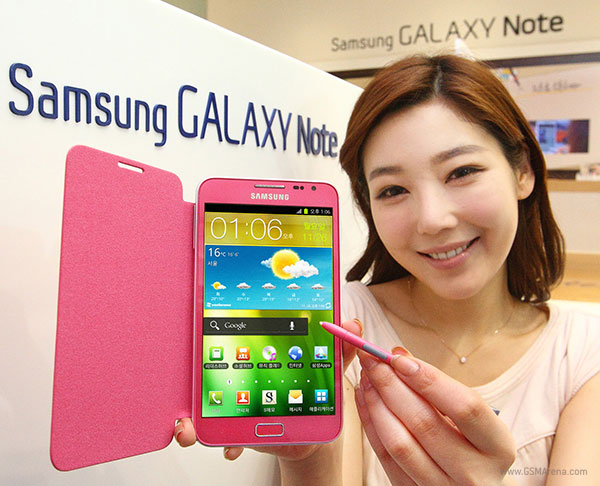 Samsung has officially launched the pink Galaxy Note in the South Korean market, although according to The Verge, the phone is not yet on sale anywhere.
Along with the phone you get a matching pink S-Pen and a folding case. Interestingly, though, the phone is running Android 4.0 Ice Cream Sandwich, as can be seen by the look of that Google Search widget. The current Galaxy Note devices, as we know, are slated to get the update sometime this quarter with a special Premium Suite of apps.
The phone is otherwise identical to the black and white versions and hence should sell at the same prices.
d
When is the pink samsung note and the note 2 going to be availabe either on line or at the stores in the US
M
How much is this phone going for?
w
Over the weekend in indoneia I purchased a Galaxy Note so I could video chat over Yahoo Messager. I tried it at the store everything looked fine. Got it home and called my Iphone and the picture it received was upside down. Took it back to the dealer...
ADVERTISEMENTS