We have always thought of the Samsung Galaxy Note as a male-oriented device, but it turns out we have underestimated it. The phoneblet obviously generates enough interest with the ladies to warrant its own feminine version, colored in Berry Pink.
We got a tip from an industry insider, containing a photo of the upcoming pink version of the Samsung Galaxy Note. Both the front and the back of the device will obviously be repainted, but we aren't sure if the S Pen (which is white in the white version) will get a similar treatment.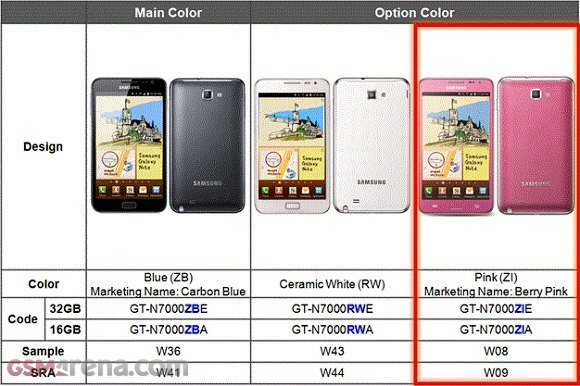 Unfortunately, the pink Samsung Galaxy Note won't make it in time for Valentine's day. The first samples of the device will arrive in the 8th week of the year, while public availability is scheduled for Week 9. That's exactly three weeks away now, so the wait won't be long.
Any takers among the ladies out there?
Thanks to our anonymous tipster for sending this in!
s
i am very interested in berry pink color...is this arrived in malaysia yet???
C
Has the Pink colour arrived in Malaysia yet? im so interested.
n
has the PINK ones arrived yet?
ADVERTISEMENTS