Pixel 4 Face Unlock finally isn't a security risk anymore with the April update
Today is the first Monday of the month, which means it's Google software update rollout time. Right on point, the company has started sending out the April update to its still supported Pixels. As usual with Google, allow many days until all of the Pixels out there will receive this - sometimes it takes up to two weeks for the rollout to conclude.
Once you are graced with the April update, you will of course have the latest and freshest security patches in tow. If you own a Pixel 4 or Pixel 4 XL, however, you'll also finally get a new feature that means Face Unlock isn't a security risk anymore.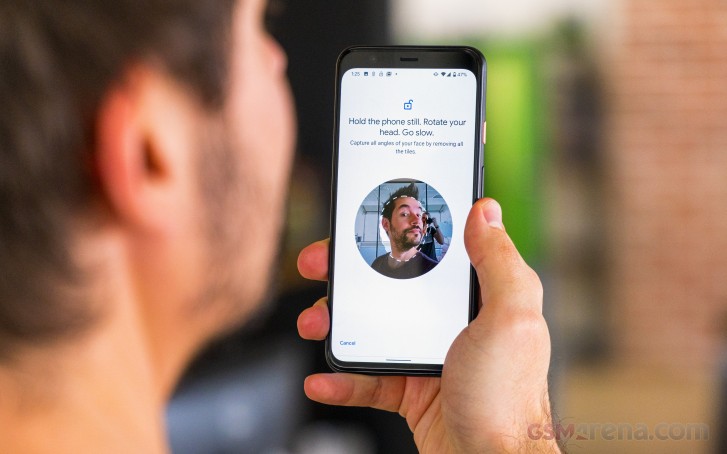 Ever since the latest flagship Pixels launched last fall, Face Unlock has been working to do its thing even if your eyes are closed - unlike all competing solutions. Google has long promised a fix, and now it's here. You can tell the software to check if your eyes are open before unlocking your phone. Not only that, but this is turned on by default, as it should be. So no more spouses trying to snoop into your device at night while you're sleeping. Let's all breathe a collective sigh of relief. You can still disable the function if you're so inclined, by the way.
Additionally, the new update includes fixes for dropped Bluetooth audio input while on a call, and also seemingly addresses lag when calling up the keyboard in some apps. Finally, there's a fix for a memory leak that can prevent additional Bluetooth Low Energy connections.
If you're impatient and can't wait for the over-the-air rollout to reach your Pixel, and if you also know your way around flashing software through recovery, Google has also published factory images as well as full OTA zip files for your benefit. If you have no idea what "flashing through recovery" or "bootloader" means, then it's best to just wait for the new release to inevitably make its way to your device.
-
Like the youtube commenters who laughed at you when you ALSO tried to troll them on the Pixel 4.I know who you are.Have fun with your dim display Note 10+
N
You feel rejected we laugh at that
-
Wow,4th grade comeback. Way to go!
ADVERTISEMENTS