Pixel 4 retail box confirms no bundled earbuds, not even a USB-C to 3.5mm adapter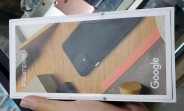 The Pixel 3 came with wired Pixel earbuds in the box – the Pixel 4 will not. This was expected from previous leaks, but photos of the phone's retail packaging are now confirming it. And that's not all that's missing either. You do get the Quick Switch adapter (USB-C to USB-A) though.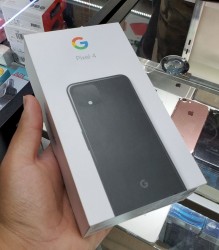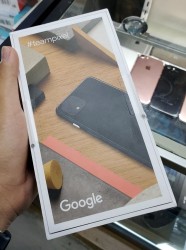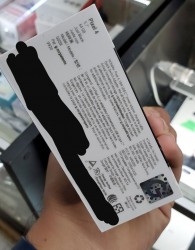 Pixel 4 (64GB, Just Black) retail box, note the contents
The charger is as before – an 18W USB Power Delivery charger with a USB-C to USB-C cable to connect your phone. So far, Google is keeping out of the fast charging race.
This particular Pixel 4 comes with 64GB storage and a Just Black paint job. You can find out more about the specs in this previous leak. As a reminder, Google's event is tomorrow and just about the only things that haven't leaked completely are the prices and availability dates for all regions (though a few pre-orders did start early).
?
No headphone - good No old or charger from last model - good Have new type charger - good Have last version cable - good
i
Well, To be honest didn't expect much but man!. The lack of the jack is already enough deal breaker for me, now they didn't even include a adapter or pair of earbuds .. i mean what the heck Google. if you were serious about ewaste then stop sellin...