After getting a few sneak peeks of the Pixel phones (most recently in the Nest ad), we finally have some images that we can look at with more details. Although the logos and barcodes have been completely blurred out, we can finally get a real picture as to what the phone can possibly look like in our hands.
Both the Pixel and Pixel XL are pictured here side by side. If you notice the rear picture, it looks like the phones are wrapped in a metal unibody in the lower half of the phone, while the top half is covered with a plate of glass. The antenna lines in the lower uni-body metal section of the rear housing reminds us of the HTC One A9.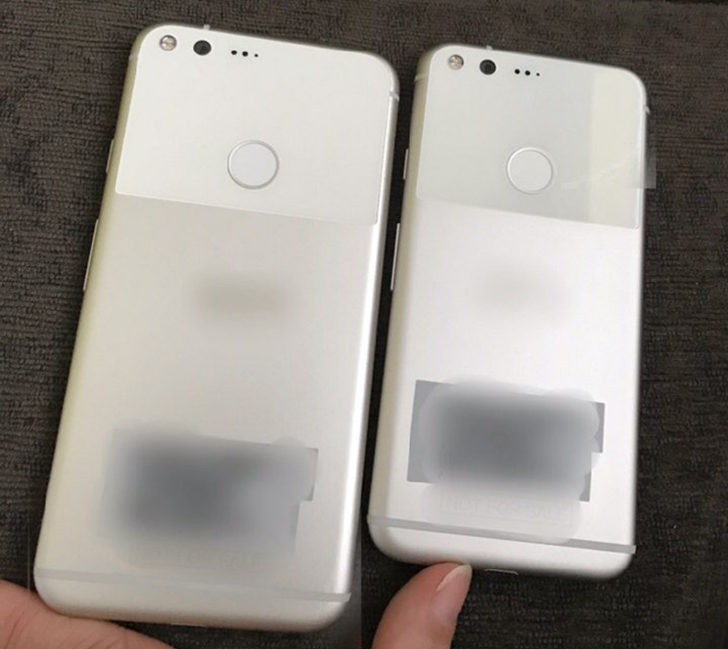 Both units are white, so the front of the phone clearly shows the bezels while the rear of the phone lets us see the details better than if they were black units. The front of the phone has the same setup of sensors, and it does appear that there is a physical button in the front as well. Although it's blurred, we just saw this button today in the case render leak. It's not known what this button will serve for, as there is already a fingerprint sensor on the back. Perhaps it could be a dedicated button for activating Google's new assistant.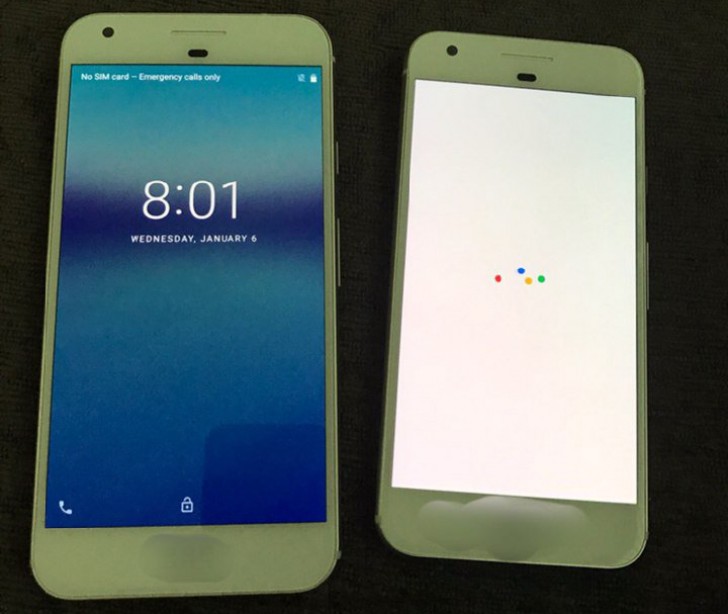 We are excited to see the smartphone in its final form. Until then, we'll just have to wait for the phones to become official in the next weeks or so. Be on the lookout for more leaks because they are starting to pop up more and more.
The Pixel and Pixel XL are made by HTC and carry the codenames Marlin and Sailfish. One will have a 5 inch screen, and the other will have a 5.5 inch screen. Both are said to run Android Nougat 7.1 with a Snapdragon 820 CPU paired with 4GB of RAM and said to start at $650 to compete directly with the iPhone 7.
b
did you guys not know that google is mashing up android and IOS together so i think apple is joining with google now
r
this is ban even google ended up copying apple on design and everything. soon enough android will look like IOS.
D
i think that huge bezel on bottom is for the G logo!