Developer AmirZ on Reddit has successfully created an APK of a port of the Google Pixel's launcher. It's based on AOSP's Launcher 3 and can be installed to any Android phone. If you want to read how the developer was able to succeed in the port of the app, check out the source link below.
With the demise of the Google Now Launcher, there is no longer a launcher that offers an alternative launcher experience from Google. Giving everyone the option to use the launcher that was offered on all Nexus devices was really cool. Not to mention it integrated Google Now right into the left page of the launcher.
Then came Pixel Launcher. As Google's vision for its self-released smartphone shifted from Nexus to Pixel, along came a new and updated Pixel Launcher, one that would effectively replace the Google Now Launcher until it was discontinued back in March.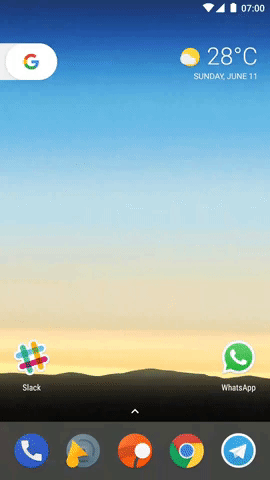 Everything on the ported launcher works including the "G" pill, Google Now, and the weather/time widget. There used to be an issue that broke widget scrolling when you swiped up, but that appears to have been fixed in "Pixel" v1.2.
To install, head to the source link and look for the Github link. From here, you can download and install the APK assuming you've allowed to install apps from unknown sources. Just make sure you don't have Pixel Launcher already installed, or the weather widget will not work.
D
I've been using 1.3 for a couple of weeks now on my LG G6 and I really prefer it to the stock launcher. But for some reason, it randomly gets stuck on a single homescreen with no icons. Swiping right for the Google feed still works, but otherwise I h...
D
may be old builds are incompartible with samsung device that is why. try latest build 1.4
D
never had pixel launcher installed. tried deleting all old downloads and still says corrupt
ADVERTISEMENTS