EA has launched the next game in the Plants vs. Zombies series. Called Heroes, the ew game is a bit of a departure from the previous two mobile games in the series.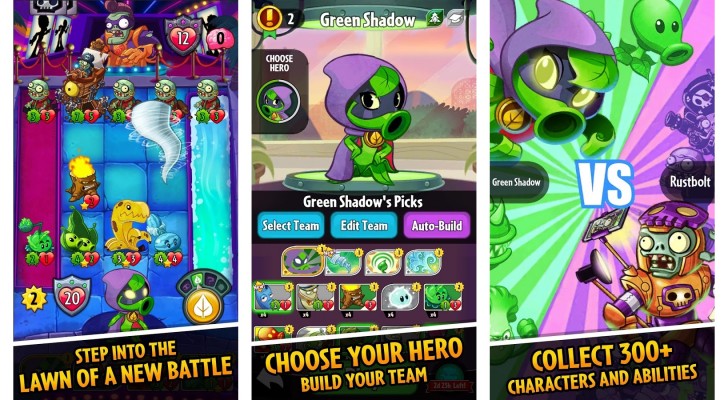 While the first two games were essentially tower defense, the new game combines a bit of that with a whole lot of card play. The game has a whole bunch of new characters, which are introduced in the game through cards, similar to games like Hearthstone. You can choose from the new primary characters and then form a team of secondary characters that will be be deployed during the battle.
Like the new Clash Royale, Heroes also includes online multiplayer. You can play as either the plants or the zombies.
The game is now available on iOS and Android in select regions.
?
plz have it come out its perfect the way it is.
T
I wath this game for my life so plz popcap I got all your games so plz loch it to world wide
W
I want this game on the usa