While it has been possible to sideload beta versions of apps on your Android device, it usually involved downloading them from the developer website or through some Google+ group. With the latest Play Store update, however, things are about to get a lot easier for those who frequently install beta apps.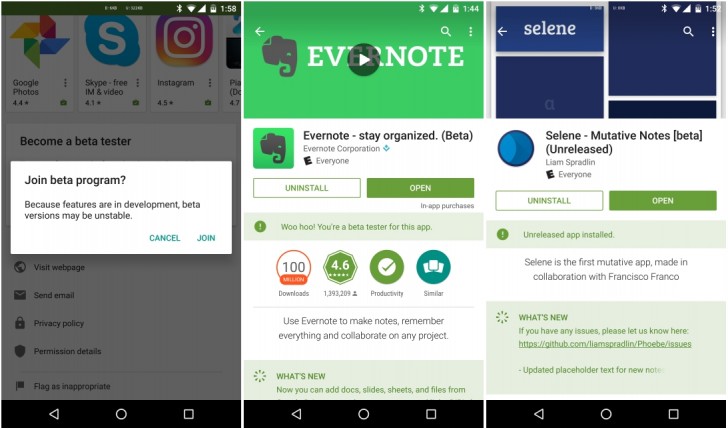 To take advantage of these features, you will need to sign up as a beta tester. You will get a prompt when you open Play Store and you can accept to become a beta tester.
Once you do that, you will see beta apps on the store. These apps will be clearly marked as (Beta) at the end of their title. If an app has never been released before in stable version, you will also see (Unreleased) at the end of the title. You will also be able to join or leave a beta test program through an option at the bottom of the app page. You can leave feedback to the developer, which is seen privately, instead of leaving a public review.
This should not just help the users but also developers looking to get some feedback on their new apps.
The update is rolling out now but Android Police has an APK for you in the link below.
f
the option seems to have gone. it got activated for my Whatsapp beta just for once and vanished later.
D
It makes things much much more fun.