Google is rolling out an update for the Play Store that makes it easier to see the changes in an app update.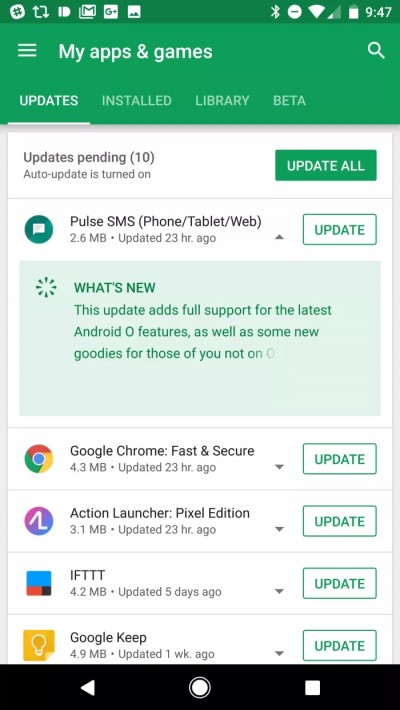 Once the update hits your device, you will see a button next to entries in the updates section. Pressing that will open a drop down with the changelog for that update. This is similar to how the App Store has worked since, well, always and it's good that now this is on Android as well.
Of course, the contents of the changelog will still depend upon the developer and as we know, most developers still don't update their changelogs properly, especially big developers like Facebook and Twitter.
We haven't had any luck with any of our devices yet and are still waiting on the update.
N
Just see my device auto update to 8.0 Nothing change
d
how to update play store?