Sony has sent out press invites for a PlayStation VR event which will be held next month - March 15 to be precise. The invitation says the event will begin with a presentation on the headset followed by hands-on demo of the device.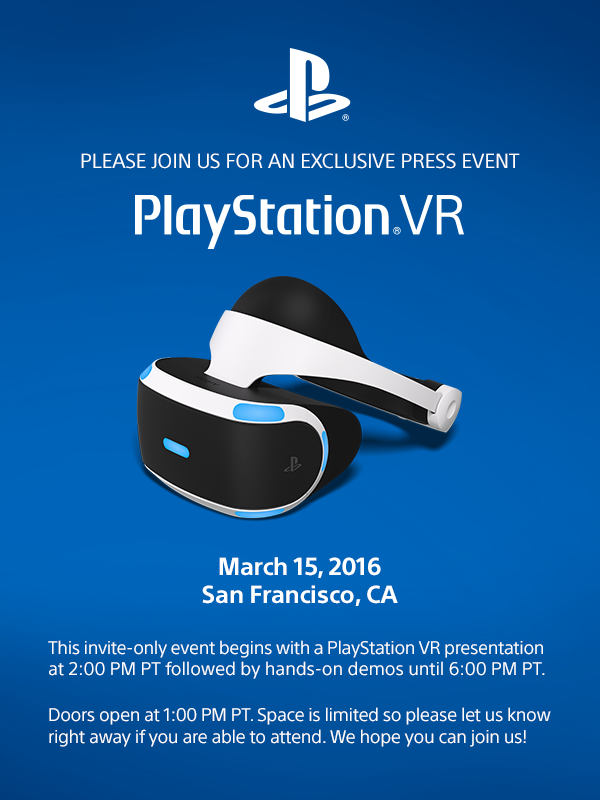 There's still no information on when the headset will go on sale. If you recall, GameStop CEO Paul Raines, said in a recent interview that they "will launch the Sony product this fall." However, we expect the launch to be inline with the "first half of 2016" release time-frame already promised by Sony.
As for the price, the PlayStation VR was spotted listed on the websites of three different Swiss online retailers last month, carrying price tags in the range of CHF 499 - CHF 552.45, or $500 - $555 at current exchange rates.
w
spotted GOD here, he saw the future. mate chill out and wait for it then comment about performance
J
Ha-ha, no. With PS4 failing to drive most games even at Full HD 30 FPS this is going to be close to useless, no matter how well the headset looks. It's all about performance and PS4 just does not have it. Sure, there will probably be simplistic "proo...