BlackBerry's latest Classic, the aptly named basic pure BlackBerry, released last December, is getting the gold treatment. Vietnamese luxury brand Karalux is offering a 24K gold-plated edition of the phone for business professionals with a penchant for sparkle.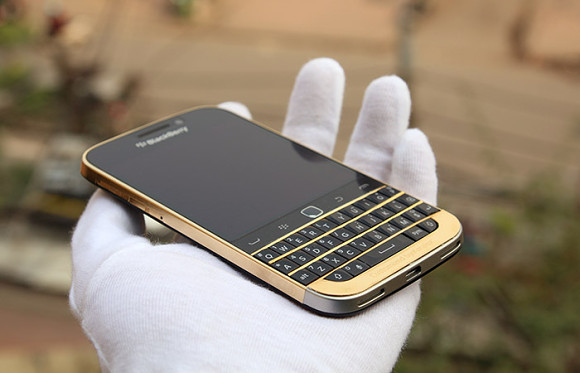 The outer stainless steel frame gets a precious metal coating, as well as the keyboard row separators. The back remains in formal black, but a company branded gold plate below the keyboard makes sure your fellow coworkers know where to enhance their bland stock Classic. The plate is actually customizable though, so buyers can have a text or logo of their choosing engraved on it.
The gold-plating process takes up 4 man-hours of work, and will set you back 7,000,000 Vietnamese Dong ($350). Add the price of the smartphone itself for a total of $650.
Source
x
I just want to find out something, does it takes BIS or its BB10 like the Q5's and Q10's here in South Africa
L
I am not so patiently waiting for the white version...
?
BBRY are doing a lot of cool things recently. Give me a dual-SIM version and I'll come back to BlackBerry.