Plex is a platform that helps users organize their media libraries and the company has officially entered the streaming business, only it isn't charging customers anything to use the service. Plex streaming is supported by ads and offers thousands of titles of movies, tv shows, sports films, and music documentaries.
Plex has several streaming partners including Legendary, MGM, Lionsgate, Warner Brothers, Participant, 1091, Fremantle, and Gravitas Movies for free streaming in over 200 countries globally. Plex notes some of the content might be region-restricted but most can be watched all over the world. All you need to start streaming is a free Plex account, no credit card or subscription fee is required.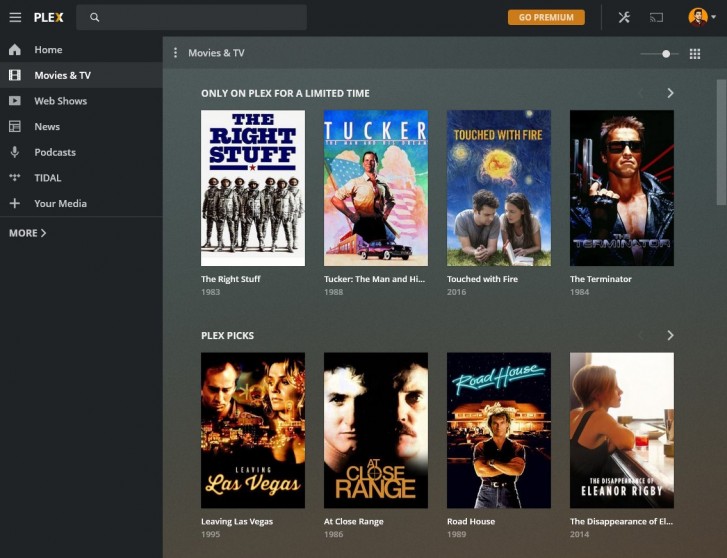 Those with a paid Plex Pass subscription will still see ads when streaming content from this new service. The amount of ads isn't terrible, which Plex says is about a third that of what you'd see on cable TV.
Plex is available on iOS, Apple TV, Android, Roku, and many Smart TV platforms. There's a new dedicated "Free to Watch" category on the app which makes it easy to keep using Plex to consume your own media content.
C
Well watching it is legal, the site itself is technically legal (since it only offers the movies via external links), what's illegal is uploading the movies to these external streaming services, but I suppose they're mostly uploaded in some 3rd world...
s
i used to download movies as well from torrent until a few months ago. i was really not a movie person so i figured it'd be wa waste to maintain a netflix account. i was more of a music person and since 2011 have had my premium subscription to spotif...