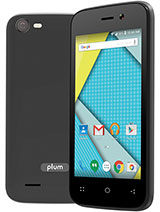 W
Agreed. Worst ever. Buzzing noise. Too slow. Wouldnt pat a peeny for another.
?
I must agree. Worst phone ever. Very cheap feel. Worthless battery life very poor reception
D
The worst piece of s#%t ever. It makes the old Nokia's seem like a dream I give it a -0 out of 10
Total of 6 user reviews and opinions for Plum Axe Plus 2.