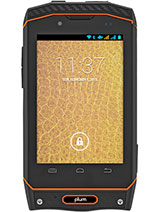 G
amazing phone!!! looks like a gator but more like a phone. Batman used to use this phone. Great use for star wars fan. again. this is an amazing phone! oh yeah :D
K
what a great phone 4gb internal so more than enough for your needs, quality button alyout and an all round winner...love it love it love it love it love it love it
A
512 RAM doesn't allow update from Android 4.4 to 5.1. since the latest need more memory to run. Very small battery capacity - 2100mAh - for a outdoor rugged phone, you will need to carry a power bank to handle it all day. 4GB storage! Really? I hope the price is right for a entry level rugged phone like that.
s
pls any one tell me this phone features and all specification
j
ram 512 and cam 5 why ?????????
?
Until this phone has more than 512Mb of Ram, it is a waste of time. I have a Gator Plus and it is unusable with only 512MB.
Total of 8 user reviews and opinions for Plum Gator Plus II.