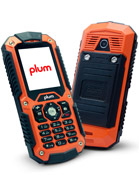 N
The phone is wonderful because this hand set is loking very hot and beauti so i wanteded to peuchase this hand set pleas asset me ..........
?
I heard that rhis is an american brand and ofcourse is manufacturated in China so as Iphone...but in "chineese" products you'll se often thas they all look similar outside but they're complete different internally! So I would prefer to buy this that is registered as an american brand that annonimous chineese devices...it's jus my opinion by the way
Total of 26 user reviews and opinions for Plum Ram.