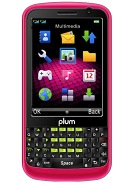 ?
I am unable to download facebook and whatsapp on my tracer 2. i think some settings needs to be changed but not too sure what to do. any help please.
o
I am not able to make any calls, or text. It says it's on "emergency" mode. I think that is the cause of the problem. So, how do I turn the damn "emergency" mode off?
D
why is my comment being deleted??? The truth is this phone has no technical support and breaks for no particular reason. Not recommend this phone.
D
This phone broke on me for no particular reason. Just goes into some sort of Idle state and stays there. All it allows me to do is restart it then it goes right back into some sort of IDLE state again. Brought it back to the dealer and even their tech didn't know what was going on and couldn't do anythin about it because i was past the warranty time of one month. NOT RECOMMEND THIS PHONE!
S
This Product Sucks. I've got a plum Tracer II phone barely used it for little over a month. At first I thought It was Great and then all of a sudden the screen starts dimming for no particular reason and all access to the phone won't work. It just keeps going idle and doing nothing. All i can do is keep restarting it and then it dims again allowing nothing to happen. No incoming calls no access to any of its features and when i brought it back to the dealer there was nothing they could do b/c the warranty was only thirty days. Their Tech. had no idea. I'm so upset.
k
How do i off the predictive text ? I keep trying to change the predictions but it keeps going back when i try to make a nee message . Pls help :(
D
I actually have the Tracer II, and so far it's been pretty good. It can connect to wi-fi, and I was able to download Facebook onto the phone. The built-in speakers are pretty loud --- sometimes a bit too loud, actually, and the only con to this phone (so far) is that there are no buttons to adjust the volume on the side. Other than that, I am happy with this dual SIM phone. :)
N
Bought one last week but it's the Tracer II and not the basic Tracer. The II is wifi capable and with other goodies. This is my first touchscreen and qwerty phone. I'm used to the standard keypad cellphone but after using it for a day I got the hang of it. The look is cool and performance is fast and responsive. The feel of the unit gives you that assurance that it's sturdy and well made. The only downside for me is I wish it has a higher resolution camera and more ringtone selection, but other than that, it's a very good smartphone.
Total of 10 user reviews and opinions for Plum Tracer II.