Pocket is one of the first apps I download with every new smartphone I get. What started as a browser add-on and then transitioned to a platform named Pocket on its own, helped me filter the quality content of articles without other hyperlinks, advertisements, bright colors and big headlines. It gave freedom to the users who wanted to read with their minds, not with their eyes. So naturally, it was a big surprise for me to learn from Mozilla today that the company will acquire Pocket.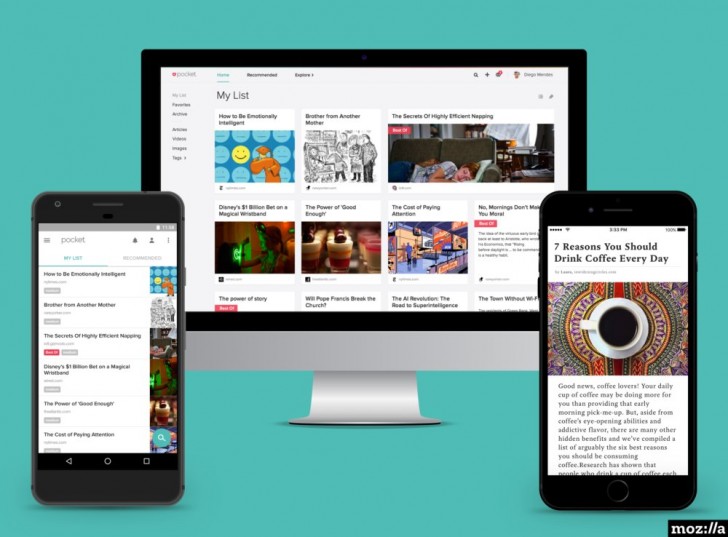 The interface of Pocket
Pocket is a platform that lets you store articles and other content for reading it later. It works as an add-on for browsers, on which you click if you don't have time to read the article or it's too flashy and then it's stored with just the right amount of needed content.
Today Mozilla and Pocket announced that they are joining forces and the latter will become part of the Mozilla portfolio. The acquisition will not change anything at Pocket, both companies promised in a press release.
Mozilla tries to distinguish itself from other businesses with being "the non-profit champions of the Internet." It owns the Firefox browser and the Thunderbird email client. Working with Pocket could give an opportunity for Mozilla to develop a lite version of its mobile browser, much like what Opera did with the Opera Max app.
R
I use firefox mobile and i hope too that mozilla integrates this feature with the browser
?
I've used both for a long time, especially the browser and extension, hopefully Mozilla integrates it and finds a clever way to implement Pocket in the browser.
M
We need free internet and free browsers 💪
ADVERTISEMENTS