Pokemon Go was a massive hit and (as it turns out) highly profitable - analyst outfit App Annie reports that the game brought in revenues of $950 million in 2016. Sure, itís free to play, but players can - and certainly did - buy many tools to help them catch and level up their Pokemon.
The game, developed by Niantic, was the first to reach $600 million and now itís the first to reach $800 million. It only took 110 days, over two times faster than Candy Crush Saga (which took over 250 days). And keep in mind that Pokemon Go wasnít available everywhere, Niantic slowly expanded it to new countries (it launched in India just one month ago).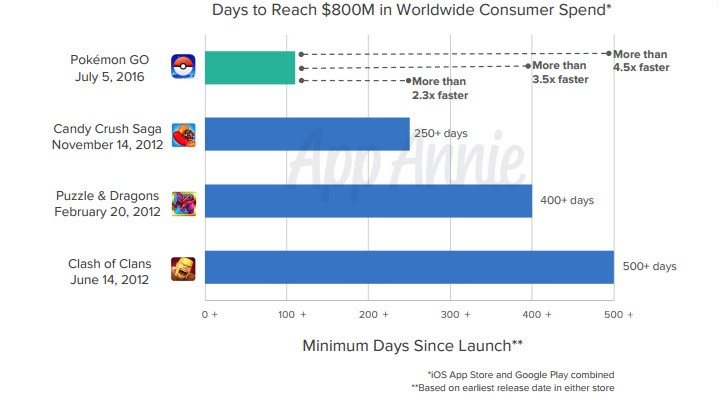 While its popularity exploded, the virtual creatures were only in third place for total revenue, behind Monster Strike and Clash Royale.
Pokemon Go reached 500 million downloads less than two months since it launched in early July 2016. Since then, players have walked 8.7 billion kilometers altogether (hey, gotta hatch those eggs). App Annie believes that the gameís appeal to non-gamers propelled the game skyward, but the Pokemon franchise and the social aspects of the game were also big factors.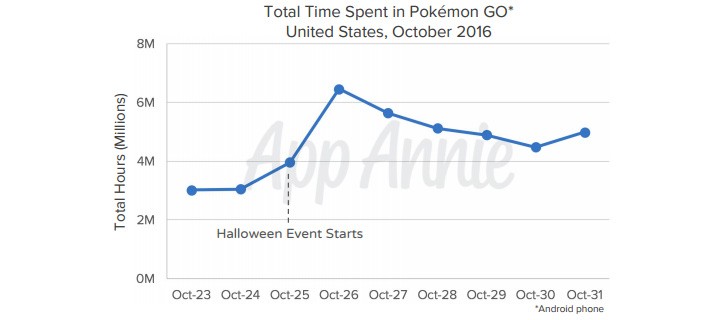 Niantic was smart about attracting attention, the Halloween event especially attracted a huge crowd. Things have cooled off since then, however.
?
Nintendo's memories profit model is unbeatable.
D
People seriously, still play this?
?
Game with GPS enabled ? = suck your battery