We normally keep those for the weekends, but the iPhone 6s and iPhone 6s Plus are big enough deal to warrant an exception. We've deliberately waited for this one in order for the first batch of reviews to come out in order for you to form an educated opinion.
The supercharged iPhone duo is bound to start selling in just two days. It's about time to show the results of our traditional poll: are the iPhone 6s and iPhone 6s Plus hot or not?
First up is the iPhone 6s, which ramped up little under 12,500 votes. The majority of those who voted think it's not worth the purchase, though.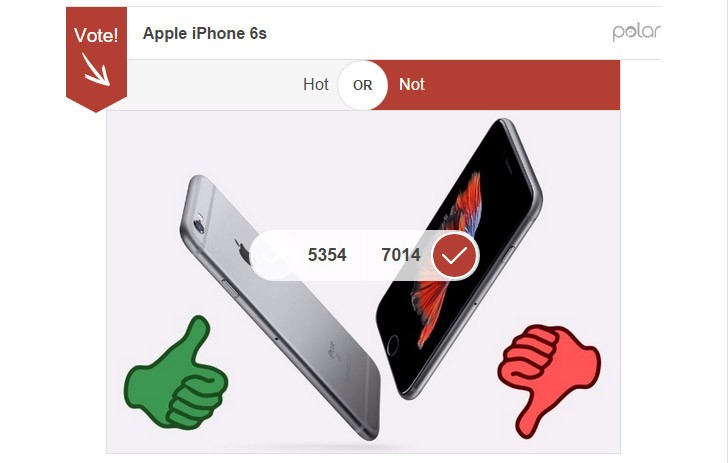 Sadly for the Apple fans, the iPhone 6s Plus also didn't win the voter's love. It received a shy under 7200 negative votes.
We're working on receiving our retail units of the two phones and put them through our review procedures as fast as possible. Maybe then, the iPhone 6s and iPhone 6s Plus will have better chance at turning people's opinion.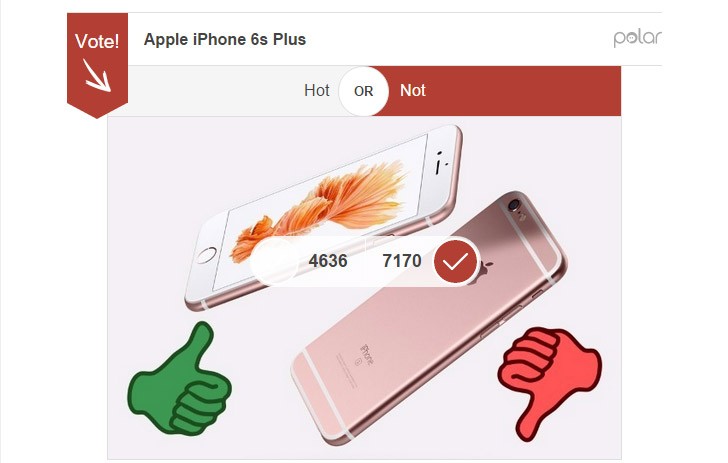 ?
People buy things for status Samsung and Apple like hyunday and corvette
G
Iphone 6s and 6s Plus are hereby officially awarded by Gsmarena members as the 'Most hated smartphone in 2015'. Congratulations. With a vote reaching 7200 high it is officially also the 'Most hated smartphone by android users'. Congratulations again....
?
Then the iphone has choosen 300mil people with a full wallet.