Poll results: Galaxy S7 edge defeats the LG G5 in the battle of Korean flagships
One of the most action-packed editions of MWC of recent years saw the introduction of two (okay, technically three) of the most important smartphones of the year - the LG G5 and the Samsung Galaxy S7/S7 edge. We figured the S7 edge is the more attractive part of Samsung's pair (meanwhile so did consumers, apparently), and chose that one to pit against the G5.
And the S7 edge did splendidly, beating the G5 3:2. In other words, Samsung's dual-edge glass-and-metal top model gathered 58% of the upvotes, while the modular G5 had to settle for 42%.
Fandom aside, the two devices have a bunch of conceptual differences, which can sway users either way. AMOLED vs. LCD, removable battery vs. a larger sealed one, big pixels and near-instant focus vs. dual cameras with extra wide coverage - choices must be made and it's just that the S7 edge has ticked the right boxes for the majority of our readers.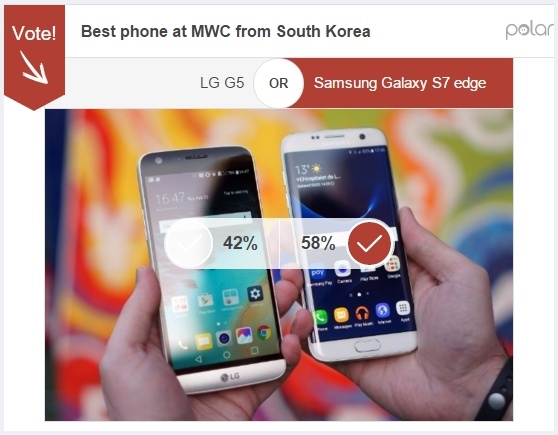 D
And you are simply stuck in 2005. Now go away.
?
You should improve your reading comprehension. You can't deny the laws of physics (that batteries bulge and have short lifespan). This is what stands for the non-removable battery too. This is what I was written.
?
You are simply incompetent so you don't know what you're talking about.