The Mate 8 has been enjoying very warm welcome, even helping Huawei win our Best of CES poll. Now on its own it's doing equally well, securing a formidable 78% of upvotes in the latest iteration of our Hot or not poll.
The result beats the LG V10's 76% from a few months ago, but doesn't quite make it to the nearly unanimous approval of the Lumia 950 XL, at 88%.
Judging by the comments, if there's something that made readers hit the thumbs-down side of the poll, was the camera, and that coincides with our own findings. Others focused their complaints on the GPU, and price was often mentioned as a drawback as well.
For all its shortcomings though, the Mate 8 excels in plenty of other areas, and the numbers indicate that the pros more than make up for the cons.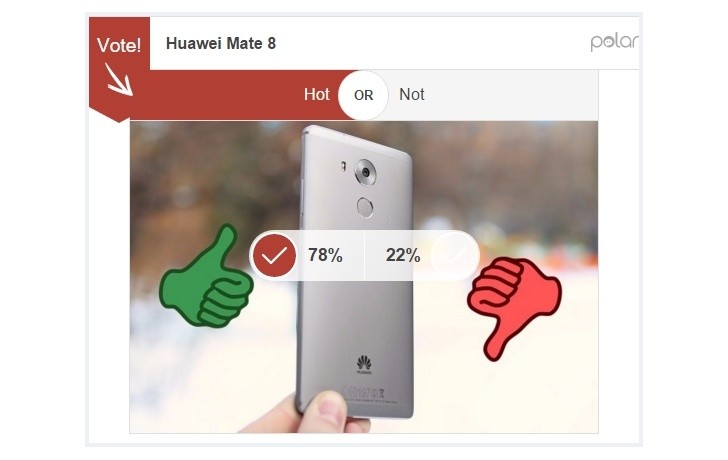 W
Just got huawei mate 8 great phone simply backgrounder but gives me terrible headaches cos of high SAR value any fix for that?
D
Lol the 22% are either Rotten Apple or Samsucks fans.