We hadn't had that in a while. Recent Hot-or-not polls have invariably ended with a stamp of approval, but not so with the latest iPhone SE.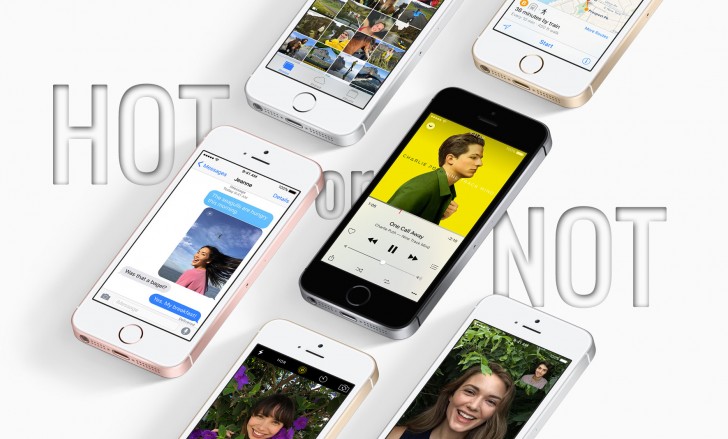 Apple's super mini (which, at 4 inches in diagonal, was ironically the size common sense dictated a few years ago) only managed to entice 42% of our readership, and naysayers were 3 out of 5 people.
Then again the iPhone SE doesn't need to be loved by all, just by those who want a compact phone that can be used comfortably with a single hand. And that the SE delivers.
Not only that, but the iPhone SE packs most of the hardware of the current Apple flagship iPhone 6s. Do show us a 4-inch Android smartphone with the chipset the maker uses in its regular-sized top-end model.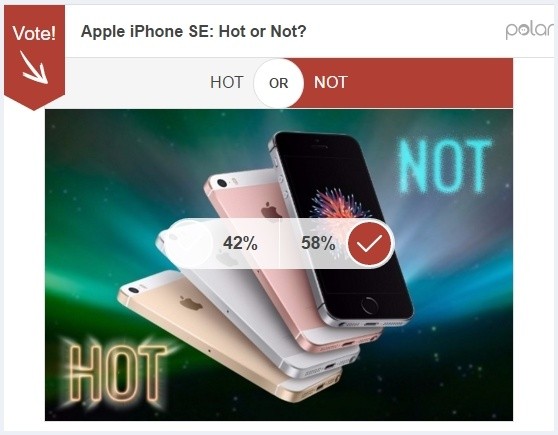 D
Lets see if apple is making its right way to penetrate into the lower end range of market in order to compete with other competitors in this coming quarter, but imo its not going to make it as the price is still considered as very high by many other ...
A
The iPhone SE is a market of its own. Good move by Apple. Seems like even the Mini versions of Android phones are get bigger and bigger.
.
my guess this guy is apple fanatic there are plenty of android mini high end phones specially from sony,only difference is that this will be marketed more and its marketing will contain empty facts and categories of features no one cares about