We concluded last week's three-way shootout with a question which one of the smartphones you liked best, and the results are in. The Nexus 6P, LG V10 and Samsung Galaxy Note5 put up quite a fight, much like they did in the shootout itself, but Samsung's phablet emerged victorious.
Gathering 42% of readers' votes, the Note5 had a comfortable advantage over the other two. For all the V10's strong points, not limited to its camera and build, and the Nexus 6P stock Android appeal, the Note5 is arguably the most well rounded of the bunch, hence the overall win.
The battle for the silver was a much closer one. Only 2% split the V10 and the 6P and for a while there it could have gone either way. Eventually though, LG's phablet edged ahead.
The Note5 returns this week for the tri-platform throwdown, and we'll be offering you the chance to have your say on the matter, so stay tuned.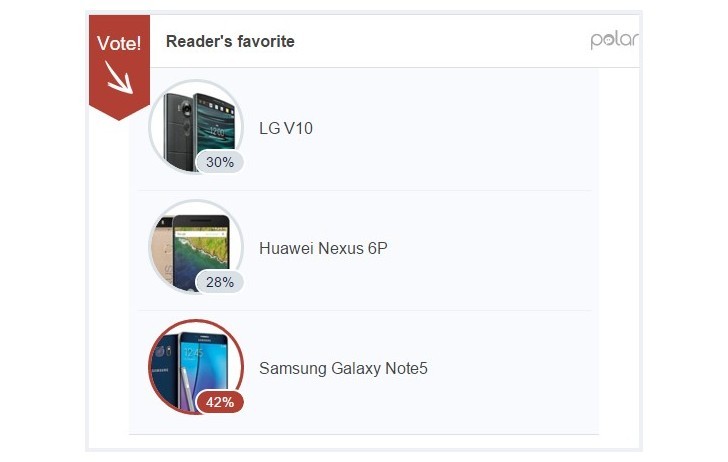 D
? Just because a guy called "JerryRigEverything", and another million people have had "0" problems with theyr phones, it would be retarded to go solely for his video. Its the best "speced and softwared" android experience available. Its just insanely...
ADVERTISEMENTS