First phones, now phablets - Samsung made it a clean sweep in our devices of the year polls. Last week, we asked you to pick your favorite phone of the year, which turned out to be the Galaxy S6 and this week in the Phablet category the Galaxy Note5 received the same resounding support.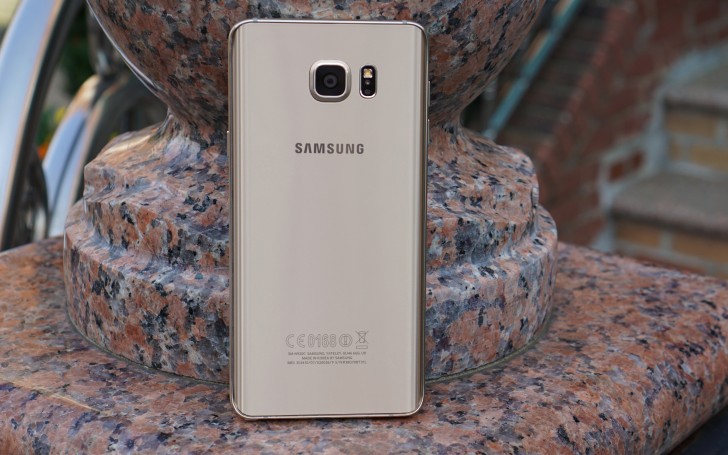 There is no denying it, with a total score just shy of 40%, Samsung is basking in fan love yet again. It is also quite encouraging that even four months after its initial release the fifth iteration of the original phablet family is captivating fans and keeping prospective EU buyers on their toes, pending the still eagerly-anticipated 2016 release on the Old Continent.
The rest of the top ten phablet chart also offers an interesting insight into fan preferences. We find the Sony Xperia Z5 Premium at second place with a respectable runner-up score of 15%. A quick look at last week's phone poll, reveals that the basic Z5 scored around the same ball park with 18% (especially considering that chart had only eight participants). This consistency is definitely encouraging for Sony and its long-overdue proper flagship line, but the same can't really be said for the Apple duo. Although still in the honorable fourth spot, the iPhone 6s Plus can only boast 9% of votes, compared to 19% for its smaller sibling. Again, these results are not exactly directly comparable, but it is definitely clear that Apple loyalists still tend to go for the more compact form factor.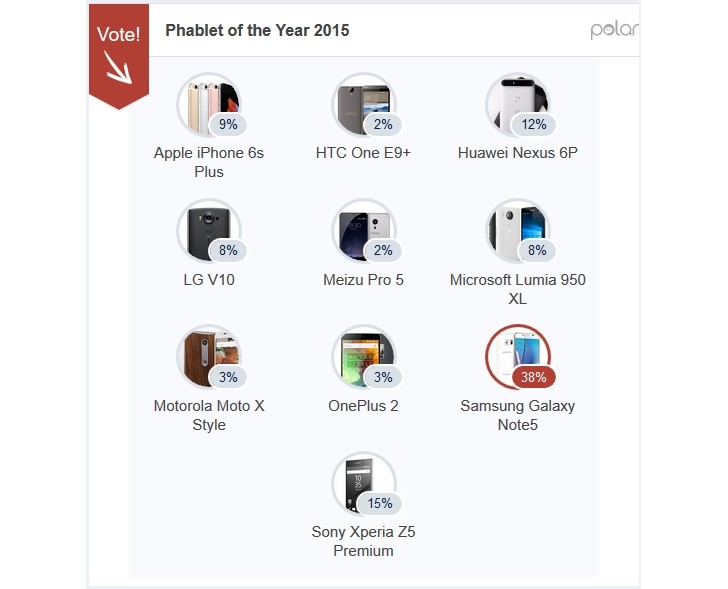 Quite the opposite observation can be made about the new Nexus family. The Huawei Nexus 6P gathered a lot of approval, snatching 12% of all votes, more than double the interest shown for the LG Nexus 5X last week. The Microsoft Lumia 950 XL and LG V10 also deserve a mention, both with 8% of votes in the Phablet chart.
M
If Micro SD is put inside S7, it will give a hint of Note6 as well (I hope Samsung learned enough about its big mistake to remove SD card slot in 2015). If not, there are TONS of similar phones out there who offer Micro SD slot. Anyone says 32GB is m...
?
Yes, because the 2015 competition simply can't compete with a phone with a wacom digitizer in it, this is what makes the Note special. But the Note5 is actually a very bad phone. No MicroSD, no removable battery and hard to remove back cover (ha...
J
Samsung did it again... Congrats!