Porsche's head of chassis development jumps ship to work on the Apple car
While Apple tries to maintain absolute secrecy about Project Titan, leaks show that things are quickly heating up – the latest report from Business Insider reveals that Cupertino may have poached the Vice President of Chassis Development for the Porsche Taycan, Dr. Manfred Harrer.
The Taycan is Porsche's first electric car, the production-ready version of which was revealed in late 2019. This is expected to serve as a platform for other all-electric cars from Porsche. However, the German carmaker will have to do that without Dr. Harrer – he literally wrote the book on modern steering systems.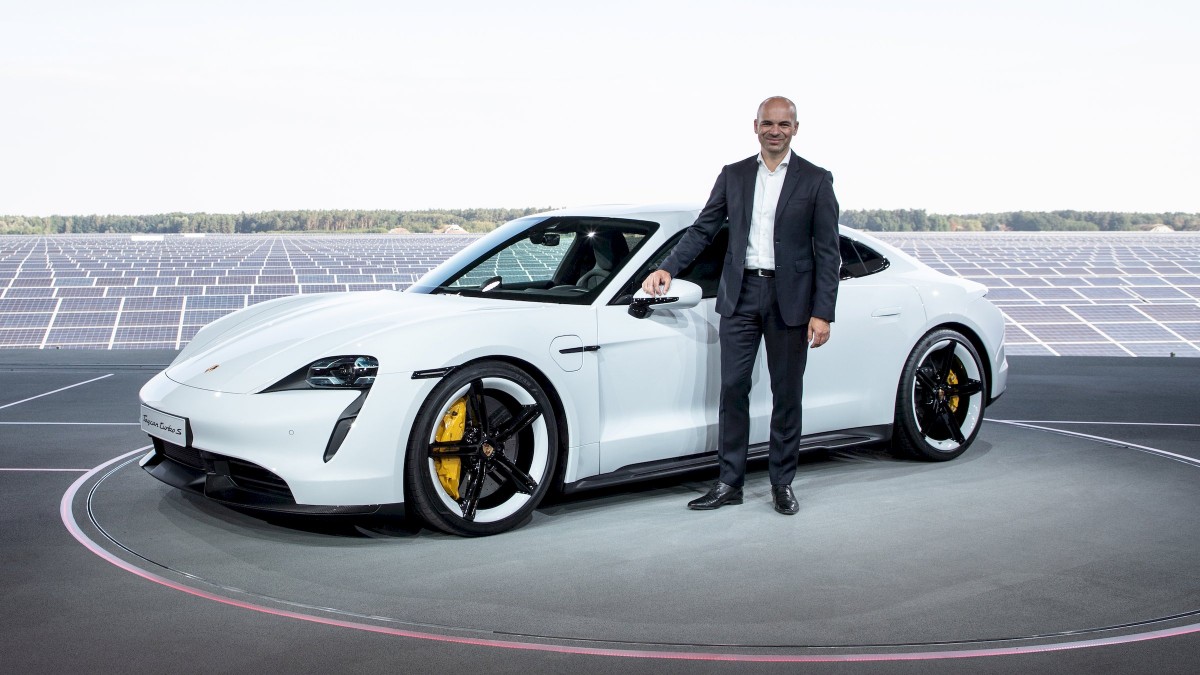 Manfred Harrer, Vice President of Chassis Development, presenting the Porsche Taycan (image credit)
Harrer started his career at Audi, then moved to BMW before joining Porsche. He was head of chassis development at Porsche, which includes the internal combustion cars, but all-electric vehicles are a completely different beast, so his experience with the Taycan is what matters. You can read this post for an overview of the mechanical magic underneath the Taycan.
So far both Porsche and Harrer have not commented on this transition (this could be a case of garden leave). Anyway, a former VW executive says that Apple hit the jackpot with this hire.
Earlier today it was reported that Apple is close to signing a deal with Hyundai subsidiary Kia, which will allow it to start manufacturing 100,000 cars a year by 2024 (with the option to expand to 400,000/year). The work will be carried out in Kia's facilities in the US state of Georgia.
Source (in German)
?
Bro why, now i can't unsee
Ferrari hardly enters the sedan, suv and other segments. Porsche on the other hand does. This is why Ferrari grabs more attention as you only see sports segment cars from Ferrari.
ADVERTISEMENTS