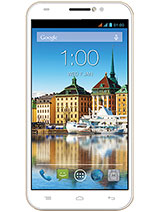 K
I have a posh titan pro hd, don't know if it is the same thing with the max but its a very awesome alternative, very fast, high definition quality and takes great pictures and videos. The speakers is my only minor dislike, but I mostly use headphones so i still gives thumbs up! Great! Would recommend to anyone and everyone
A
Posh Titan 550 is a excellent cheap alternative....
D
This Phone is fast and excellent quality. Only complaint is the speaker isn't quite loud enough but when i bought it from Amazon it was a complete kit. Phone, screen protector and case. Never been happier with a purchase and highly recommend this to anyone looking for a fast, high quality and low cost device. Bless you all, thanks for reading
b
hey guys these is the realy awsome phone am using the last 6Months very good experience on these device..am so happy ,
Total of 4 user reviews and opinions for Posh Titan Max HD E550.