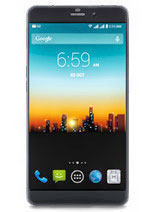 C
ROMANTIC HULK, 11 Mar 2017I have had mine for about a week now What I can tell you about this phone is this and thes... moreHow is the battery life like on 4G?
Thanks
R
I have had mine for about a week now

What I can tell you about this phone is this and these are the thing incan tell you about it

1) The battery life is the best you will ever experience in your life cause you can be on this thing all day long cause it takes forever for the battery to drain energy which is perfect if you love to being on Social media sites like Facebook, YouTube, and browsing the internet all day and watching videos all day long it handles everything like a champ you can spend all day enjoying it

2) The display is gorgeous and so clear by the icons do look big when you first turn it on so just go into the setting tap on "display" and change it from Normal to "small" cause it makes everything look even better when it is set to small and the great thing is you still see everything clearly and the words are still large enough to see things clearly

3. I got to be honest after holding it for awhile it does feel kind of heavy but not to heavy because it is perfectly made

4. It has great stereo but in order to get this just go tap into "settings" then tap on "Sound and notification" go down to "Sound enhancement" tap on that then turn on "BesAudEnh" then turn on "BesLoudness" then click on "BesSurround" then turn it on first by clicking on that bar on top then after right under it click on "music" now after you done this everything will sound better and louder giving it more of a stereo sound.

5) Everything loads pretty fast on it and here's another tip for you the best internet browser to use on it is "puffin" look for it the on google playstore and download it

6) Also the headphones that comes with it are really good

7) To get more out of the battery life and remember before you do this only do this if you are not expecting important notifications after you finishing using apps yahoomail or Facebook, or messenger then go to settings then press "apps" then find that app tap on it then press "force stop" but keep in mind once you press force stop you will stop receiving notifications from that app until you open that app up again from the home screen and also as a reminder apps like facebook and messenger automatically turn itself back on from time time so you may have to "force stop" those apps more than once but if you follow this it can also increase battery life on this beast phone "Posh Volt Max L640"
a61
I love big phones with big batteries and with the size, battery and price how could I not try it out especially since it will work on the US LTE bands. I use it with t-mobile and it gets full service. I love the size and I'm surprised with the speed. I used the Asus Zenfone 3 Ultra for a while and it feels almost as fast in most apps. I think the biggest lacking is the OS it's still on 5.1 and the screen response. I noticed to touch delay so you will get missed or double characters if you type in a text/email to fast. The device could be so much more on 6.1 or higher OS. I love the battery in this thing... I can go a day no problem and if I'm not really doing on the device it will last me a full weekend with light use. Honestly bang for the buck it's really good if you like big phones. I think the battery life could be even better if you could take advantage of some of the features in 6.1 or 7.0 android flavors. Overall, very happy will def keep it even as a backup if I find something better sometime soon.
w4
bought this phone after shopping online for a phone 6" or bigger and worked in the USA on the 4g network and this phone made the grade.

Big and fast and does work on the 4g network in the usa, or at least it does with my service provider.

Good phone.
?
After some research with one of these devices, and some time designing for it's screen, I beleive the Manufacturer got the screen resolution wrong on this one.

Measuring a screenshot from the device, we have 1920 x 1080 - would love another opinion to confirm this. We're also finding that the Manu. has provided the wrong physical dimensions as well, taking precise measurements from a production unit here using a caliper.

>:(
f
WTF, 07 Jul 2016Cant info on this handset anywhere. Anyone know anything or anywhere to look for it?test with tmobile is 4g lte buy on amazon usa
A
Anonymous, 11 Aug 2016the Honor note 8 is betterYes, but it is double the price with no support for LTE in US.
Total of 12 user reviews and opinions for Posh Volt Max LTE L640.