Possible blue iPhone 7 variant might be lighter than initially thought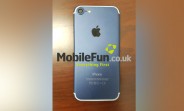 A new leaked photo suggests that the heavily rumored blue variant of the iPhone 7 and iPhone 7 Plus won't be as saturated as previously suggested. The new allegedly real photo of the iPhone 7 portrays a more tamed blue tint.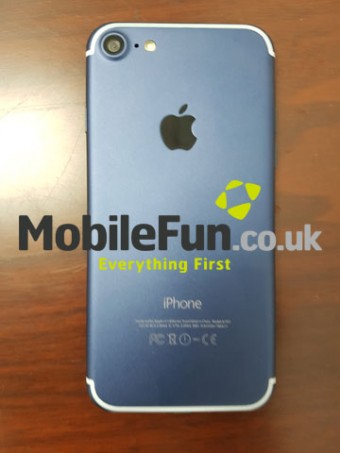 The iPhone 7 in purportedly light blue color variant
However, there are some reports suggesting that Apple won't be releasing a blue version of the iPhone 7 duo at all. The reason behind this is believed to be chipping issues of the blue paint.
The last time we saw all color options leaked makes us believe Apple will launch the iPhone 7 and iPhone 7 Plus in four hues: Silver, Space Grey, Gold and Rose Gold.
We'll find out if Apple has decided to spice up the iPhone 7 palette tomorrow at the phone's launch event.
if this is the color then I dont think they will put bright white lines, black or dark grey will look much better.
?
no one is complaining? why don't you drop by any apple related article. All you see is clowns like yourself complaining about a design, which others find exceptional. This design has been copied numerous times by companies like Oppo Meizu, Huawuei...