Welcome to what could very well be the first look at the Google Pixel 5. The renders below are based off of CAD schematics and show what Google's upcoming compact Pixel 5 could look like.
From the rear the Pixel 5 looks very much like the Google Pixel 4 with a dual camera setup, however the Pixel 5 also has a capacitive fingerprint scanner - something the Pixel 4 dropped in favor of face recognition.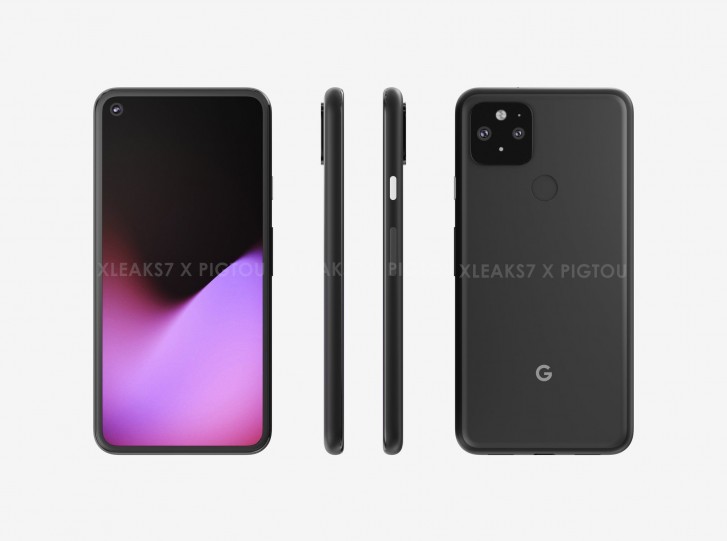 The front of the Pixel 5 features a single selfie camera, embedded into the display via a punch hole. Based on the CAD data, the Pixel 5 will measure 144.6x70.4x8mm - slightly shorter and narrower than the Pixel 4.
Back in February we saw the first purported render of the Google Pixel 5 XL, which featured a triple camera on the rear. If the renders of the Pixel 5 prove correct then we could be looking at different camera specs for the different Pixel 5 models - a move away from the norm.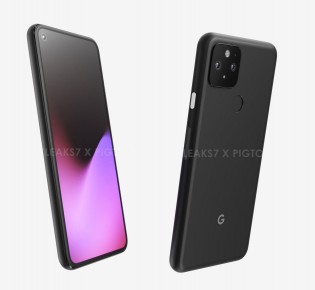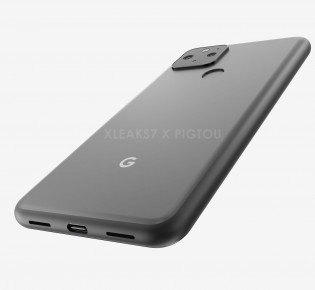 Alleged Google Pixel 5 renders, image source: Pigtou
Google is yet to unveil the mid-range Pixel 4a, which has been delayed since May. That phone is expected any moment now, while the Pixel 5's should arrive in October or even November. However some sources point to an October unveil for the Pixel 4a, which would push an eventual Pixel 5 unveil even further back.
We know very little of the Pixel 5. The strongest rumor we've had so far points to the Pixel 5 using a Snapdragon 765, instead of a full-on flagship Snapdragon 865.
L
To be sincere, I am over Pixel and it's because of Google. Always underpowered(weaker CPU than other flagships), smaller battery, worse design, lower RAM, older flash storage technology - considering all that, it's also overpriced...
D
You clearly haven't understood my concept... It isn't the pop up who act as a seal, it is the phone who have an EXTERNAL compartment where the pop up goes, the phone to pop up data and power are done through contractors that goes through ...
k
Your design will get water in it if it is retracted while wet, because a seal that removes all the water will have far too high friction for your popup mechanism. Manufacturers do understand this stuff, you know. A rotational seal can work but a line...
ADVERTISEMENT