Most of the Nokia N9 owners should have already received a notification that the PR1.1 update is available for their beloved MeeGo phone - it's well worth installing as it bring plenty of new features.
The next update, PR1.2, is already in the works and one lucky dev with a Nokia N950 (that's the developer-only MeeGo phone) found out how far Nokia have gotten.
Buttons look slightly different, which may (or may not) be due to the new Color Profile option.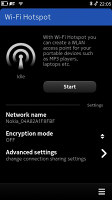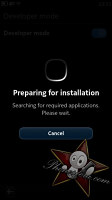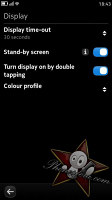 Old button (left) vs. new button (right) • New Color profile option
The camera interface has been rejiggered, now the flash control is available in the still camera's viewfinder. Same goes for the video light in the video camera viewfinder.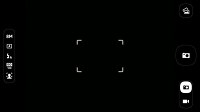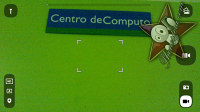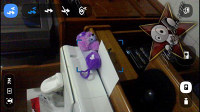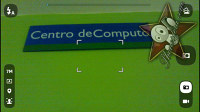 First image shows the old camera shortcuts, the rest show the updated view
The Gallery has grown face recognition features with an option to manually mark a face.
A Manage application button has been added, though its function is unclear.
Those screenshots were made on a Nokia N950, but things should look exactly the same on a Nokia N9. Keep in mind that this is still a work in progress and might change, plus we're likely to see more changes.
Another thing we can expect in the PR1.2 update (this one from an official source) for the Nokia N9 is a new font - it won't be a completely new font like Symbian got, but instead will refine the current Nokia Pure Text Font.
The font will be made taller, which allegedly will improve readability. That will have the biggest impact where non-latin characters are involved as diacritic/accent marks get cut off with the current setup (as you can see in the image below).

It's not clear when the PR1.2 update for the Nokia N9 will be available, but considering PR1.1 is barely out the door, it will probably take a while.
r
hiiii after update this pr1.2 i cant use my Bluetooth... hav any solution for solving my problm.....?
a
Dear Nokia, I think they should update Maps for Meego. All the other mobile with Symbian software has correct maps with latest changes. But N9 is still 5 years back. I stay in Oman and the maps on N( for Oman is exactly 5 years old.
A
Yes,, this Firmware really need to get an improvement. The message font is too small, cannot be bigger or ajusted, the front cam is useless, there are no file manager to manage your files.. there are no pause button in video rec mode.. etc just lik...
ADVERTISEMENTS