Sometimes you're just lucky - like this guy who found out his Nokia N9 is already running the upcoming PR1.2 update. The changelog for the update promises video calling support, app folders, improvements for the camera and gallery (we've already gotten a taste of the refreshed interface for the camera and the face recognition in the gallery).
Tamerbatar, a Talk Maemo forum member was kind enough to share some screenshots with the rest of us who are still running PR1.1 and here they are.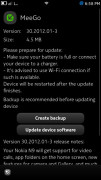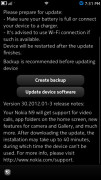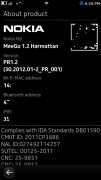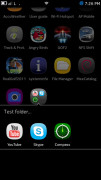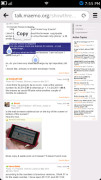 Screenshots of PR1.2 update for Nokia N9
The copy/paste functionality in the browser is new too, although it wasn't mentioned in the changelog.
a
got the update alot of changes but no video call
p
no video call support with pr1.2
d
True: junk is junk, but n9 is one of a kind (but I don't expect you and others like you to see that; the owners, however, know better). FYI: There is a book reader (even two :P) which is excelent. I have used it and I have no complains so far. ...
ADVERTISEMENTS