Long-term analyst in the field of smart technologies Bob O'Donnell, prior of IDC and now of his own TECHnalysis Research, has come out and said that phablets will outsell small tablets globally in the coming year.
According to him phablets will score some 175 million sales globally to top the 165 million expected small tablet sales.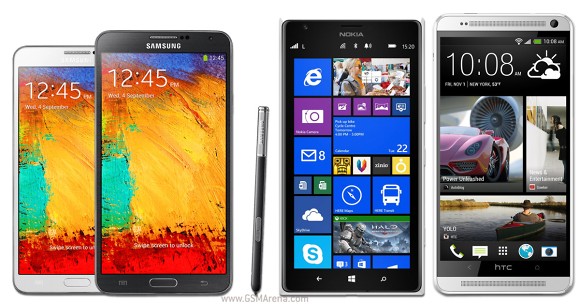 In his views a phablet is any device with a screen measuring 5" and above, placing devices such as the Samsung Galaxy S4 (5") and LG's G2 (5.2") in the same category as the Samsung Galaxy Note 3 (5.7"), Nokia Lumia 1520 (6") and the HTC One Max (5.9"). As for small tablets, those would be slates with screens of 8" or smaller.
Demand for phablets is most strong in South Korea, where two thirds of smartphones are of the above-5" variety. Also strong in that regard are Europe (Germany, Great Britain), Brazil, Taiwan, and China. The US is apparently trailing and considers devices with above-5" of screen estate too big.
It's all well and good dealing with analysis and prediction and phablets may very well outsell small tablets like the Nexus 7 or iPad mini 2. But if we count devices such as the LG G2 and Samsung Galaxy S4, which are solidifying themselves as the norm of flagships the 175 million number may reach even higher.
l
5" not a phablet - 5" + is aphablet - cause if you count s4 , Z1 , z as a phablet then it will be 250 million phablet solled not 175 M .