BlackBerry recently announced that the company will be coming up with a new BlackBerry 7 smartphone. The handset carrying the now obsolete platform is targeted at consumers in the emerging markets and we now have a press render showing what it looks like.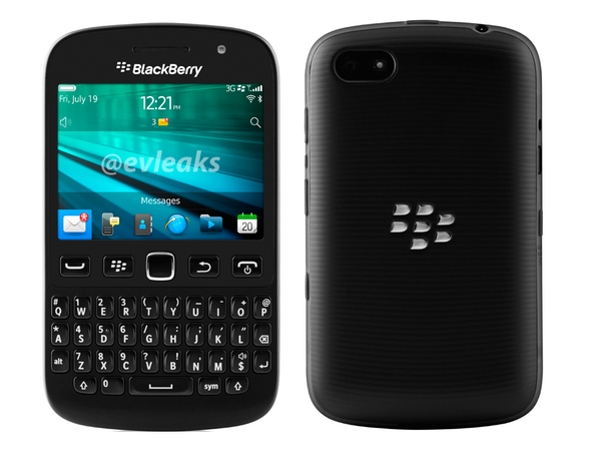 The BlackBerry 9720 Samoa has been leaked, courtesy of evleaks. The image confirms that the phone packs a QWERTY keypad and an optical trackpad with send, menu, end and back keys alongside it.
It looks like the BlackBerry 9720 will come out with few dedicated buttons placed on the sides of the smartphone. The upcoming BB 7 device is rumored to sport a 480 x 360 pixel display, but info on its other specs is scarce at the moment.
Unfortunately, there is no word on the launch date of the smartphone, but with the press renders ready, we expect it to happen pretty soon enough.
D
Are these BlackBerry people moving forward or backwards? Lol. It's too clear that they have lost it. I live in an 'emerging market' and and almost everyone I know uses a good speced Droid or an iPhone. This phone should only sell if it's gonna cost b...
?
Another new budget bb os7 ? Are this going to release in india and indonesia only ?? Are you so blindly believe your out of date os7 going to help you take money from developed country customers ??? Then there is no hope anymore for you.. ...
D
Let's just say that BB, you might not be around to make phones in 2015 anymore, or who knows, maybe even 2014 Q3-4. Sad that the company who started smartphone age is now close to it's pitiful demise.