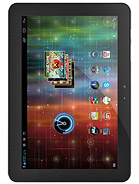 c
Reply the question, please.

By me it is like this: initial charging ( after purchasing ): 99 % in 2:45 hrs., then fully charged ( till 100 % ) in 3:10 hrs.

If you have troubles with slow charging, try to uninstall / kill / block some apps ( applications ), to save battery life or quicker discharging.

c
It was charging about 2 hours to 99% and then 2hours and 15 minutes to 100%...
Have only i this problem??

Have only i this problem?
How long is charging in your case?
D
best value for money for those who need big display at moderate price
Total of 4 user reviews and opinions for Prestigio MultiPad 10.1 Ultimate.