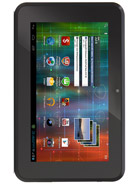 s
Mthoh, 27 Jun 2014I have just buy this tab and its has shouted down unexpected until now doesn't want to switch ... moreWhat did you do cause the same happend to me
m
Please help me
Why my tablet dont support live wallpaper
Even i dont see funtion in display menu live wall paper
m
Please help me
Why my tablet dont support live wallpaper
Even i dont see funtion in display menu live wall paper
M
I have just buy this tab and its has shouted down unexpected until now doesn't want to switch on again so don't know what to do now
d
I love the experience!. The operating system is very user friendly and size plus weight is perfect for someone who is on the move, i can get enough of it. But the battery operating time really, is disappointing.It does not keep charge for a longer time and when it gets damaged it will be another headache replacing it.Why a fixed battery at this age when we have replaceable designs????

s
Bad battery, screen not sensetive enough looses wifi network not good dont buy
l
I have a problem with the battery, it only last an hour or lees. Even after its fully chargrd
Total of 31 user reviews and opinions for Prestigio MultiPad 7.0 Prime Duo 3G.