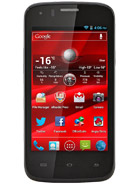 k
Anonymous, 11 Oct 2013According to official Prestigio 4055 technical specification the phone has Endurance rating of... morePrestigio 4055 – BATTERY ENDURANCE RATING 51 hours.
Also "helpix.ru" have done testing on this phone (see article - " http://helpix.ru/opinion/201307/prestigio-multip­hone-4055-duo-review.html ") and the battery consumption results are follows:

- Video Playback Time: 7h10min = 13.9% per hour,
- HD Video Playback Time: 4h40min = 21.8% per hour,
- Games play: 4h40min = 21.8% per hour
- Internet Wi-Fi: 8h40min = 11.6% per hour,
- Internet 3G: 5h40min = 17.5% per hour,
- Voice calls: 11h30min = 8.7% per hour,
- White Display (100%): 11h20min = 8.9% per hour,
- White Display (0%): 20h0min = 5% per hour,

According to "helpix.ru" comparisons and tests, Prestigio 4055 has 13% better battery life from Samsung I9500 Galaxy S4 (Prestigio 4055 score = 113%, Samsung I9500 S4 score = 100%) (see more on http://helpix.ru/articles/battery-test.html ).
According to "helpix.ru" test and follow calculations the battery of Prestigio 4055 has Endurance rating 51 hours. For 24h = 41%, for 51h = 90% (41%+41%+8%) or from 100% to reach 10% are needed 51h.
This means that you will need to charge the phone every 51 hours if you do an hour of Video Playback, Internet Wi-Fi and Voice calls every day. More for battery live and testing on: http://www.gsmarena.com/gsmarena_lab_tests-revie­w-751p6.php

Conclusion and my opinion:

Everyone has their own method of testing. I think the more accurate test is done by "helpix.ru". Also is very important to bear in mind is the following:

- Testing should be done on more phones,
- Battery must spend more complete cycles of charging and discharging (from 0% to 100%) in order to rich their maximum capacity,
- Each battery is not with exactly identical capacity,
- It is very important on which level is setting of display brightness.

Maybe the tested phone from "news.smartphone.bg" had no full capacity battery or less affected battery.
In my experience, my phone while get a "full capacity" was needed more than 10 cycles.

P
Speed test and evaluation of Prestigio 4055

Good side:
Solid, aesthetically pleasing design, Dual SIM option, high capacity battery.

Bad side:
Display viewing angles, and low strength on strong sun.

1. Ergonomics, design and build quality (score 8 of 10)

The device comes in a slightly thicker chassis than other Prestigio model with attractive plastic, but not high quality materials and workmanship. The side buttons are well executed and precise pressure. Everything looks nice and steadily, but it seems to us that the long-term materials are not as good as others. The Prestigio is reminiscent of the Nexus its design. Plastic does not creak under her arms, and touch not even work cheap.

2. The screen and keyboard (score 7 of 10)

4 inch screen goes almost to the edge of the device. Resolution of 480x800 pixels (233 ppi) is quite solid. The viewing angles are the same as with all Prestigio model - see the difference in the movement, especially when the virtual keyboard. Virtual keyboard in turn offers no shortcuts. Assessment raises the fact that the screen is covered with glass, not plastic like some cheaper Xperia.

3. Battery (score 9 of 10)

The powerful battery of 2.500 mAh charging a little longer. Us has withstood the test of two full days along with some power for a third. These results came with the use of only one SIM card, and we believe that with the Dual SIM option battery withstood a maximum of two days.

4. Operating system and ease of use (score 7 of 10)

From the first installation and integration Android OS v4.1, finishing interface looks nice and clear, as it is a device with higher price points. Modern finishing Jelly Bean Android OS includes the start and a bunch of preinstalled applications. Supports smart dial. Widgets are mostly native Google, but it all seems poorer than that of Samsung, HTC or Sony.

5. Technical baseline (score 6 of 10)

With a dual-core (ARM Cortex A9 MediaTek) processor clocking 1.2 GHz and PowerVR SGX531 graphics chip, built just 512 MB of RAM, which means that the OS will work fluidly as long as the device does not cram a large number of applications. Then to be able to feel the difference versus the more expensive and advanced technical base.

6. Camera (score 6 of 10)

Built-in 8MP camera (3264x2448 pixels) with autofocus even offers something better pictures than other Prestigio model that we had in the test. We do not know what's the catch, since it would be done on identical camera. Versus middle-class smartphone, missing richer colors in photos, and we'd like to see a little less noise. In any case, fit and well. Video can be recorded in HD (1080p@15fps and 720p@30fps).

7. Connectivity, memory and multimedia (score 7 of 10)

With GPRS, EDGE, 3G, Wi-Fi (hotspot) and Bluetooth v4, missing only the NFC and LTE connectivity. Via microUSB cable, data exchange is unlimited with your computer. At 3.5mm audio connector can connect most headphones, because while we only 4GB of internal memory (expandable with microSD) gave a slightly lower grade, but it fixes the fact that the device supports Dual SIM, then simultaneous operation of two SIM cards.

8. Navigation (score 7 of 10)

With made A-GPS module, can also use the navigation via Google maps, which in turn means that it is not supported, turn-by-turn voice navigation. For 4-inch diagonal, giving maximum mark 7.

Prestigio 4055 - OVERALL RATING (7.1)

This speed test is taken from Croatian web page:
http://usporedi.hr/brzinski-test/prestigio-multi­phone-4055-duo

?
According to official Prestigio 4055 technical specification the phone has Endurance rating of 56 hours.

Here are the calculations:
Talk Time: 14,5h = 7% per day
Internet Surfing: 7,5h = 13,5% per day
Video Playback Time: 7,5h = 13,5% per day
Standby Time: 300h = 8% per day
Totally for 24h = 42% of battery consumption.
It is almost two and a half days, which is a great result, but the question is whether the results can be achieved in practice.

However the test results from "news.smartphone.bg" and my calculations say that Prestigio 4055 has battery Endurance rating 32 hours.

?
Prestigio 4055 have battery Endurance rating of 32 hours.

Battery live test of Prestigio 4055, according to the results of http://news.smartphone.bg/ tests and according to my calculations showed result of endurance rating of 32hours which is weak result for 2500 mAh battery. Although for my needs and usage I am satisfied with battery live, however my impression is like the battery capacity is about 30% weaker (maybe the battery is not with the declared capacity or the phone is not so economical???). Competitors from famous brands realize better results of endurance rating. (up to 48 hours with 1600 and 1800 mAh battery).

Read more details below:
"news.smartphone.bg" has done testing on this phone (see article - "Ревю на Prestigio MultiPhone 4055 DUO from 30.06.2013") and the results are as follows:
1. For voice calls phone served 9 hours and 5 minutes,
2. On internet phone served 4 hours and 46 min (with 61% setup of display brightness )
3. For video clips 3 hours and 15 minutes (also 61% setup of display brightness)
4. In standby phone served 625 hours.

According to my calculations for 1 hour voice calls phone consumes battery of 11 % , for 1 hour WI-FI internet phone consumes battery of 21%, for video clips phone consumes battery of 30% and for 1 hour in standby phone consumes battery of 0.16% (for whole day 3.8%).
Totally per day consumption is 66%.
If 24 hours = 66% then the other 34% = 8 hours or 32 hours total.
So result is that Prestigio 4055 have endurance rating of 32h. This means that you will need to charge the phone every 32 hours if you do an hour of the three activities tested above every day (one hour per day of: voice calls, internet and video).
More for battery live and testing on: http://www.gsmarena.com/gsmarena_lab_tests-revie­w-751p6.php

For my needs and usages battery live is 3 to 4 days while battery level from 100% drop to 10%. Usually I am not a heavy user and I normally use the phone for:
* 15-20 calls per day with totally duration of 1 hour per day (I use SIM1(3G) 30-40% and SIM2 60-70%),
* 3-5 SMS per day,
* 5-8 times per day for synchronization the weather and to see the weather on line – 3G data is ON only when I am online (totally duration about 10 minutes online per day),
* To made with camera 5-10 images per day,
** Display brightness is low and set between 30 and 60%.

When I heavy use the phone, 1 to 2 hours per day internet or seeing video clips or capture images then battery live is 1 to 1.5 day.

k
I bought Prestigio 4055, 2,5 months ago. For the money given can be said that is an average phone of middle class.

Advantages:
- Android OS, v4.1.1 (Jelly Bean) - (1.2 GHz dual-core processor)
- Pretty fast and stable operating system.
- Good classic design and strong body.
- Strong battery (although I expected more and better backup) for battery backup more below in my comment.
- Reasonable price
- Quality headphones for music and radio
- Two SIM cards with good SIM Manager (only one card is 3G, but easy setup and change card to be 2G or 3G)
- Easy and simple to operate

Disadvantages:
- 512 Mb RAM
- Bad viewing angles on the screen and older technology
- No automatic adjustment of display brightness
- Slightly below average sound headset during a call
- Slow and not accurate G sensor for display rotation
- For the 8 megapixel camera is not acceptable noise and low sensitivity to dim light and dark (weak flashlight effective only up to 0.5 meters)
- Recorded videos (720p @ 30fps and 1080p @ 15 fps) are not exactly smooth and fluent as it should be for a dual-core processor and 8 megapixel camera
- Battery showing percentage is not accurate

MY EXPERIENCE WITH BATTERY LIFE:

Spend from 100% to 16% for 2 days and 10 hours 19 min
slightly used 3G internet, use Skype call about 1 hour (from 100% for an hour Skype call spend to 82%), used the camera for a 10-15 pictures per day and few minutes online (5-10 minutes per day on 3G) 3G is on, only when I use internet.

For the cycle described above, here's battery log and usage:
- Cell standby 41% (time on 2d, 10h, 17m)
- Phone idle 39% (time on 2d, 7h, 27m)
- Voice calls 16% (time on 2h, 15m, 35s)
- Screen 3% (time on 2h, 50m, 41s)
- Android OS 2% (CPU total 53m 5s)

Until I put the battery for charging I spent plus half a day just with few calls (duration about 20 – 30 min) and the battery is dropped to 11%.

CONCLUSION:
Strange behavior consumption is not linear, sometimes consumes battery from 100% to 85% very quickly even if you use the phone in standby. In my experience with this phone is that the battery is consumed quickly to 85% and then to 20% holding quite long, but sometimes from 20% to 5% can stand all day. I think that showing the percentage is not accurate? Also with charging is strange behavior from 15% to 100% should be charged for 2.5 to 3 hours and sometimes should be charged for 3.5 to 4 hours. When battery is completely flat charging is up to 5 hours.

D
Screen problemes.Lines in sreen.
Sound very very bad.
2500 mAm battery last 2 days.
Heavy 156 gr THL W100 4.5 in screen 121gr
Beautiful mobile look expesive good price quality plastic
k
I use this phone about 3 months, here's my opinion:

Аdvantages:
- Low price (150-160€)
- Dual SIM
- Good performance and system stability
- Battery capacity 2500 mAh
- Good design and strong body
- Fast Camera shooter
- Good headphones (strong, deep and quality sound)

Weaknesses:
- On strong sunlight poor display brightness
- Bad angles of display visibility
- No automatic adjustment of display brightness
- Poor images of dark and dim light
- Weak vibration
- Low speaker volume during calls

k
CAMERA FEATURES: face detection; adjustable: hue, saturation, sharpness, brightness, color; HDR mode.

VIDEO FEATURES:
Video record - normal mode: 1080p @ 15 fps,
fine mode: 720p @ 30fps.
k
wrong specifications - operating system is Android OS, v4.1.1 (Jelly Bean).
A week ago out is new Firmware via OTA update. Still is v4.1.1, but with improvements: from 20130418.v1.0.16 to 20130715.v1.0.22

Firmware patch change log (from v.1.0.16 to v.1.0.22):
1. Fix battery capacity display issue.
2. Update system language support.
3. Update launcher.
4. Update system apps.
5. Update desktop layout.
6. Improve system stability.
7. Some small fixes.

more at this link:
http://www.prestigio.com/catalogue/MultiPhones/M­ultiPhone_4055_Duo # / product-support/firmware

Total of 149 user reviews and opinions for Prestigio MultiPhone 4055 Duo.