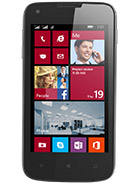 y
Updates about my experience with this mobile:
I managed to solve the problem with Windows update, just downloaded Windows Insider app and got the latest version of W8.1, but for some reason after that I could not use mobile data, so I had to call the operator for assistance and they helped me to manually change the mobile data settings.
About the problem with the navigation: I downloaded CoPilot GPS app and I think it works even better then Nokia's, although it has some limitations (you have to pay to get voice navigation...)
Now some not so good things about it:
The battery last for only 1 (one) day with everything what is possible to be turned off.
The screen sometimes is a bit slow to respond and it is difficult to be seen in bright sunlight with the settings for brightness set on automatic, if you set it to MAX then is a bit better, but then the battery will go down very quickly. The screen also is a magnet for finger prints, I would give it 5 out of 10.
Overall experience with the phone 5 out of 10.
y
I bought this mobile one week ago because I need dual SIM GSM to replace my Nokia 620. So far I have mixed filings about it:
Positives
1. It is about the right size for my hand.
2. Offline navigation for me is important so I can use Nokia maps here to!
3. I need basic functionality so this one ticks almost all boxes and for this it is not very expensive.
4. It works just fine!
Negatives:
If anyone has similar problems please drop me a line here so we can try to solve them! Thanks!
1. I'm long time Nokia user so when Nokia adopted Windows, I just kept using new Nokia mobiles because of there maps, but this is also the biggest problem! I had Nokia 730 DS and Nokia 530 DS they both had same problem with the navigation. They could not locate me precise, location takes too long if at all, sometimes the dot stays at the start line and does not follow me. Now I have the same problem with this phone. I'm not sure where is the problem, so if anyone has any idea please share it! I think there are 3 options: Nokia maps, Windows or maybe because the phone is DUAL SIM (my Nokia 620 works perfect).
2. I can't update the Windows to the newer version (not Windows 10) but last update of Windows 8.1
S
Mira, 10 Feb 2015Hello I need to know does sim 2 support 3g or only sim 1? Can I use 3g in both sim slots?Only one simslot supports the 3G the other is 2G calls messages or similar...
M
Hello I need to know does sim 2 support 3g or only sim 1? Can I use 3g in both sim slots?
m
had this phone for about a month now, and i can say for it's price and specs it's a decent phone. Yes the phone is plastic and the plastic is thin, yes the screen doesn't have no protection, but it has a good performance and battery life ( around 70 hours on a charge. Camera is poor in low light conditions, but i don't care, i needed a phone with dual sim option for work and it will do the job. it's fast, runs smooth, and can handle games like asphalt 8 no problem.
D
Oxendine, 02 Oct 2014I'm not sure about the camera in 8400 being AF - recently Prestigio removed the "autofocu... moreNo AF. Confirmed by Prestigio
O
I'm not sure about the camera in 8400 being AF - recently Prestigio removed the "autofocus" spec in their 8400 description.
Total of 9 user reviews and opinions for Prestigio MultiPhone 8400 Duo.