An official but never seen before picture of a Samsung Android QWERTY slider has leaked online. The mysterious smartphone is heading to AT&T and is supposed to pack latest generation hardware.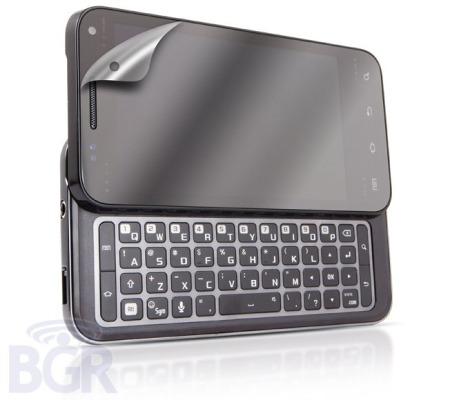 According to BGR, the image you are looking at is an official one for an upcoming AT&T droid. It has four controls under the screen (unusual for AT&T) plus the same hardware keys around the QWERTY keyboard.
Anyway, if the rumor is accurate, we'll see this fella on AT&T's page through the next few months.
D
Looks like any other older Samsung models. This isn't the first time they made a phone with hard-keyboard.
S
By the time Android surpasses iOS,WP7(8) will smoke 'em both! :)
M
You guys should stop hatin against Android. Its a proper system but its still a little bit buggy yes, but they will be ahead of apple very soon..
ADVERTISEMENTS