Google's Project Ara has gotten a lot of attention recently with the announcement of the developer conference due on April 15-16. Happily, at the LAUNCH tech conference one of the Project Ara team members spent a juicy 25 minutes to talk about the modular phone concept. He even went on and demonstrated how swapping components works.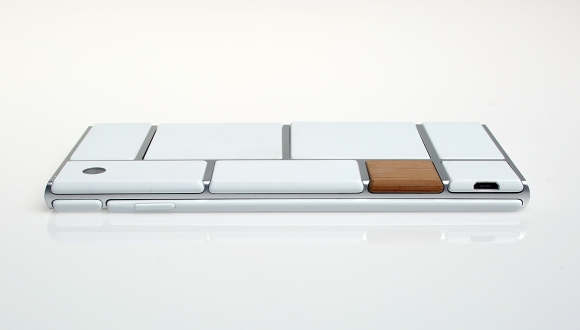 Referred to as Google Ara in the video below, the modular phone will come in three sizes at launch: a mini (about 4"), medium (below 5") and larger (think phablets). We already know that Google wants to keep Ara as cheap as possible. A recent report suggests the endoskeleton to which all modules attach will cost no more than $50.
In the video, the Ara member said that the base of the entire modular phone should run about $15 per unit. It doesn't do anything else than bridging the rest of the components so they can work together.
Google will launch its official Ara store for different modules, but is also keen to have other developers and retailers offer some as well. Check out the 25-minute Project Ara bit from the video below (jump to the 5:00 minute mark).
R
hi I am excited about this project named ARA . but I have a question . If telefonu is 5 mm thick and 5.2 inches as you attach a pair of headphones ? not everyone will give the headphones. Some would even leave your old phone in favor of music and h...
D
one step at the time, let them make this phone first and if is good then they can work on a second version with different size blocks
D
A new modification showroom for your mobile handsets. Its like modify your bike as you like and than buy your own expected specs. Sooner is better.