Google's project Ara has really been gaining momentum the past few months and it seems that everything is moving along nicely with the revolutionary modular smartphone concept. After the fairly recent announcement of the remodeled Spiral 2 circuit board design the guys over at Google ATAP have shared a new portion of info on their progress as a sort of year capstone, before the holidays.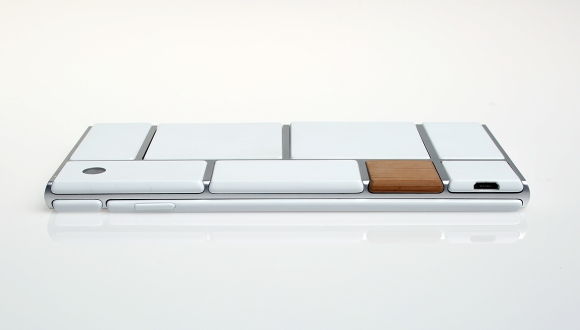 On their Google+ page the ATAP team state that they are really working hard on the SoC designs in close partnership with Marvell and NVIDIA. Two separate reference design and form factor AP modules are well under development based on the PXA1928 and Tegra K1 chipsets. These are expected to make their way as reference chips in the upcoming MDK v0.20 release.
The aforementioned Spiral 2 board has apparently already seen the light of day, as the team boasts that three functioning prototypes are now available, courtesy of the engineering and manufacturing team. These are more than a proof of concept as they should be complete with shells and connectors bringing them a step closer to the final product design vision and just in time for the Developer Conference in January.
This incredible progress on the Spiral 2 design has not stopped the team from pushing forward to a new and even better prototype dubbed Spiral 3. According to the Google+ post a newer version of the integrated circuits in the board should arrive, courtesy of Toshiba any day now. They will be the basis for the next generation Ara prototype and corresponding module development kit.
Things really seem to be going in the right direction for the project and with module development kits getting better and better is should be a matter of time before we see functioning prototypes of other vital smartphone hardware (radios, cameras, screens etc.) and hopefully soon after a fully functioning unit in all its glory. So be sure to keep an eye on project Ara in the upcoming months and who knows, perhaps 2015 will be the year we finally get to reap the benefits of the team's work.
S
How about a 6feet drop test on that phone?
w
the numbers of design we cud go for this phone is LIMITLESS!!
?
don't be clumsy then it's a phone not a toy
ADVERTISEMENTS