Puffin OS promises to make sub-$100 phones as fast as flagships with the cloud
CloudMosa hasn't learned the lesson of Nextbit and will soon be Kickstarting a cloud-powered Puffin OS and a phone. It's based on Android, though similarly to KaiOS it will focus on web apps. Puffin's claim to fame is since the phone offloads computation to cloud servers, very low cost phones can outperform Android handsets that cost several times more.
As proof, CloudMosa offers this benchmark on $100 phones (Jetstream is a JavaScript benchmark, so it tests a browser's computational power). Puffin technology also compresses web pages to reduce data usage.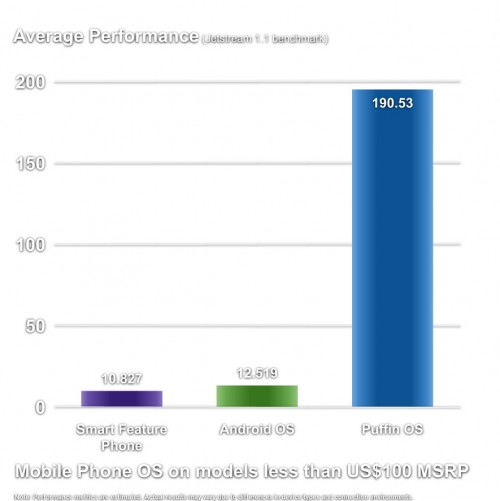 We don't mean to sound negative, but there have been multiple attempts go all-in on web apps (including the original iPhone and Firefox OS phones), none have succeeded. Also, Chrome already has a data compression feature on both desktop and mobile.
As for the higher performance thanks to cloud computing, it's a matter of throughput vs. latency – cloud servers can outperform any mobile chipset, however network delays mean you don't see the results instantly.
According to OpenSignal, the average latency on AT&T's LTE network was 54.1ms (other US carriers were slower). That's slow for apps, but maybe acceptable.
For games, it's a total no-go (Google's Stadia doesn't just happen, it uses new tech and the game servers are co-located with the Internet provider's hardware to reduce latency as much as possible).
CloudMesa also claims web apps have other advantages – they "install" instantly and don't take up any storage. But since a 128GB microSD card is < $20, storage is not a concern for many. Plus, caching files to local storage means faster startup times (again, it's a matter of latency).
If you're still curious about Puffin OS, you can try out the technical preview that works on the Nokia 1 and Xiaomi Redmi Go.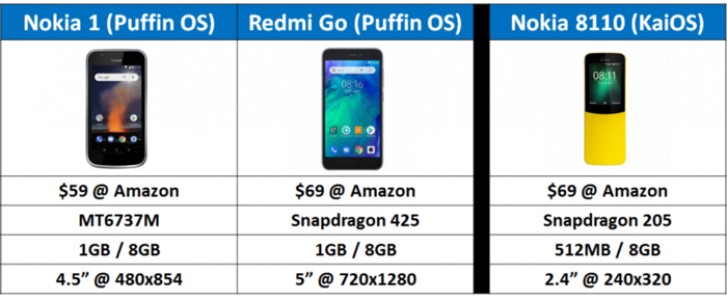 Puffin OS's landing page currently lacks one important number – the monthly cost. CloudMosa has a Chrome-based browser that cost $2 a month to use (currently discounted to $12 a year).
Admittedly, CloudMosa claims that its browser gets fixing security vulnerabilities faster than other vendors (Google, Mozilla, etc.), which justifies the cost. Still, paid browsers went the way of the dodo after Firefox launched all those years ago (yes, Internet Explorer used to cost money).








The Puffin Browser is available on Android phones, tablets and TVs, as well as PCs
Anyway, the OS can't be offered for free (the company behind it is funded by venture capital), so the price should be included in the cost calculations. Until that's cleared up, as well as concerns about network latency, we remain skeptical.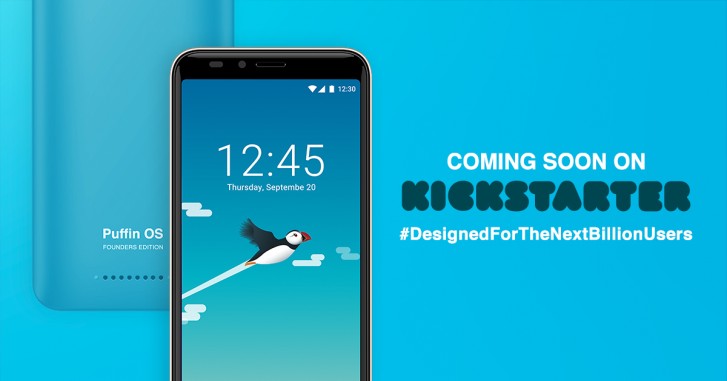 The Kickstarter will offer a custom "Founders' edition" smartphone with Puffin OS, it's not clear if the OS can be installed on existing Android phones like Sailfish can.
C
We shipped the Puffin OS Phone in December 2019. You can write a review of the phone now instead of guessing how it works. If you need one to write a review, I can give one to you. The Puffin OS Phone is quite different from the traditional "Web...
?
No thanks. Decent phone with android is cool enough.
ADVERTISEMENTS